Faculty & Staff Convocation
Inclusion. Innovation. Impact. These are the central pillars of UC's Next Lives Here strategic direction, and we're excited to explore how we can bring them to life on our campus this year. During the Faculty/Staff Convocation on August 20, 2019, we kicked off a new academic year with a look back at the accomplishments of the past year, communication about the state of the college and inspiration for tackling new challenges. Join us all year long as we explore what Next Lives Here means for UC Blue Ash College.
Video link: https://www.youtube.com/embed/DfwUfhDtTOo?rel=0
Video link: https://www.youtube.com/embed/VUTaptdSc30?rel=0
Muntz Hall Renovation | Phase 2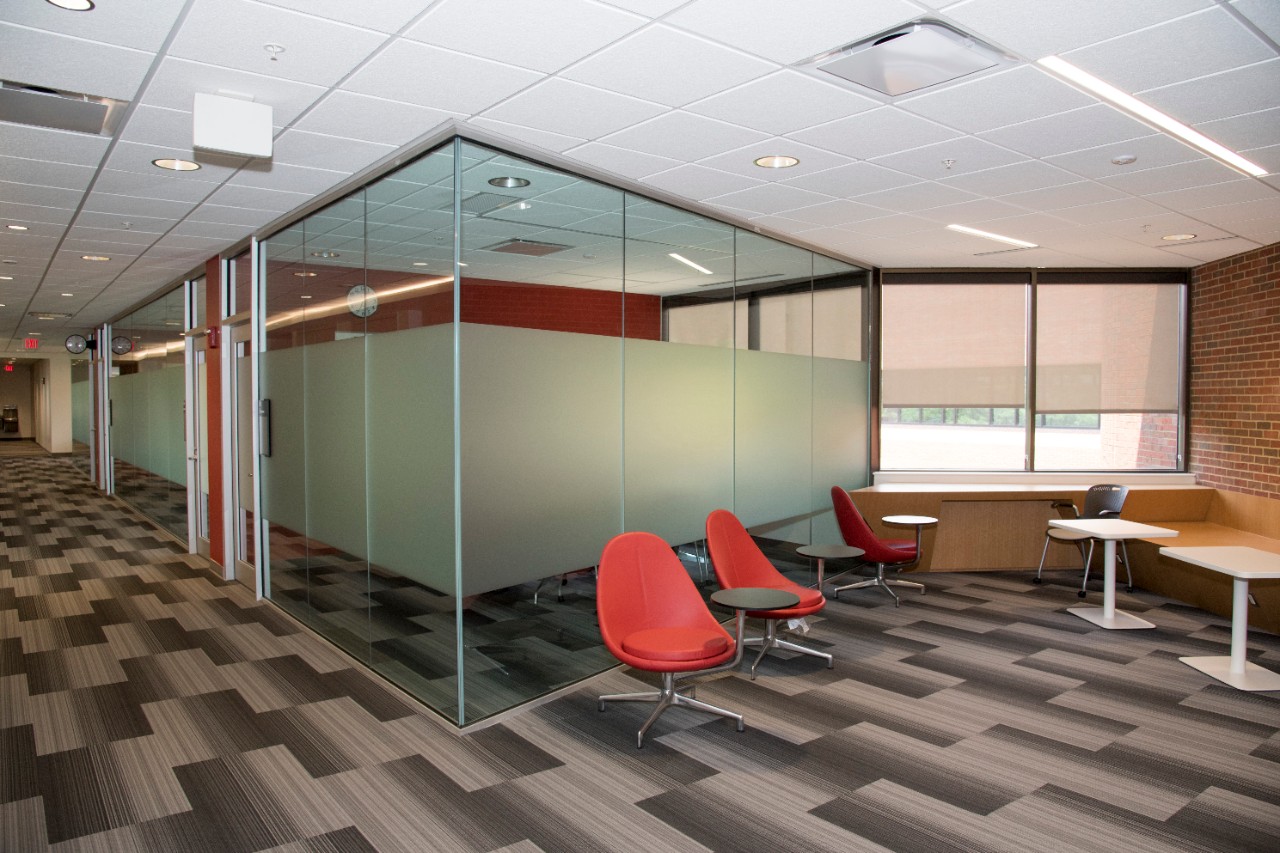 Phase two of the major renovation project for Muntz Hall was completed in summer 2019. The entire project is designed for six phases, if all funding is approved, and will update the majority of the historic building. Muntz Hall was the only building on the UC Blue Ash campus when the college opened in 1967. The original structure was expanded in 1974 to reach its current 172,000 square foot footprint.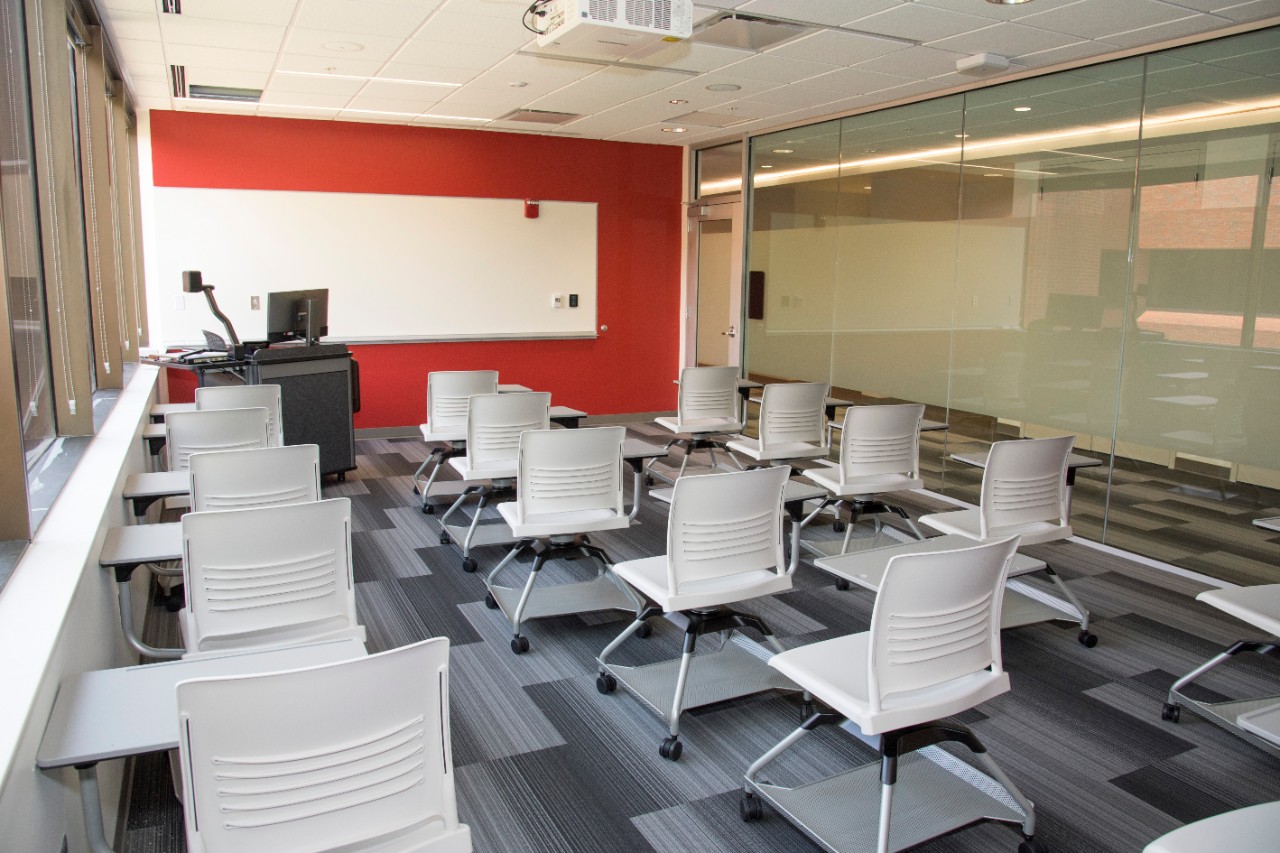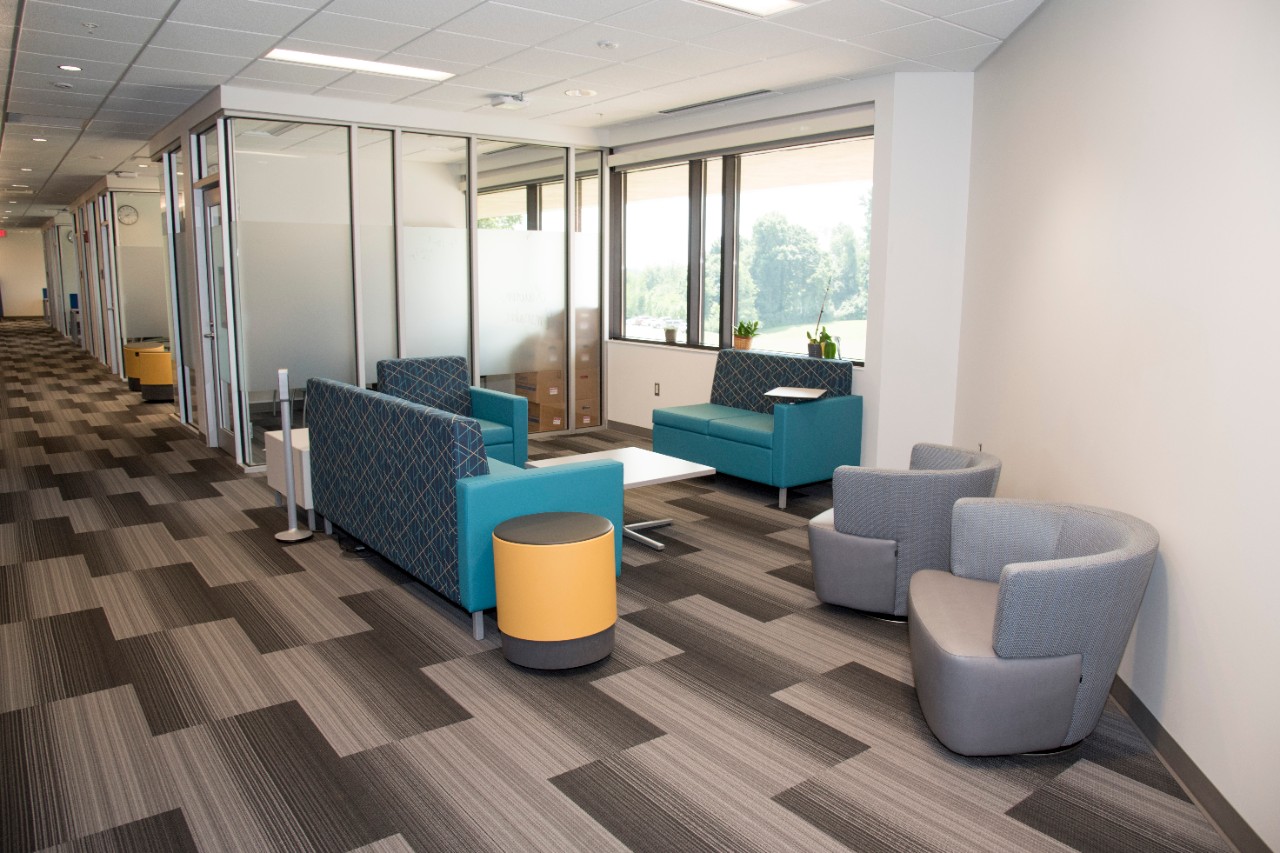 Phase 2 includes half of the third floor and a new elevator, and incorporates the latest advancements in classroom and office design.
Three new classrooms with new seating, new white boards, and updated audio/visual technology for teaching and learning
Four new conference rooms
45 new faculty offices grouped by academic department
New spaces for students to study or relax, with outlets to charge phones and laptops
One new lounge for militray veteran students
One new faculty/staff lounge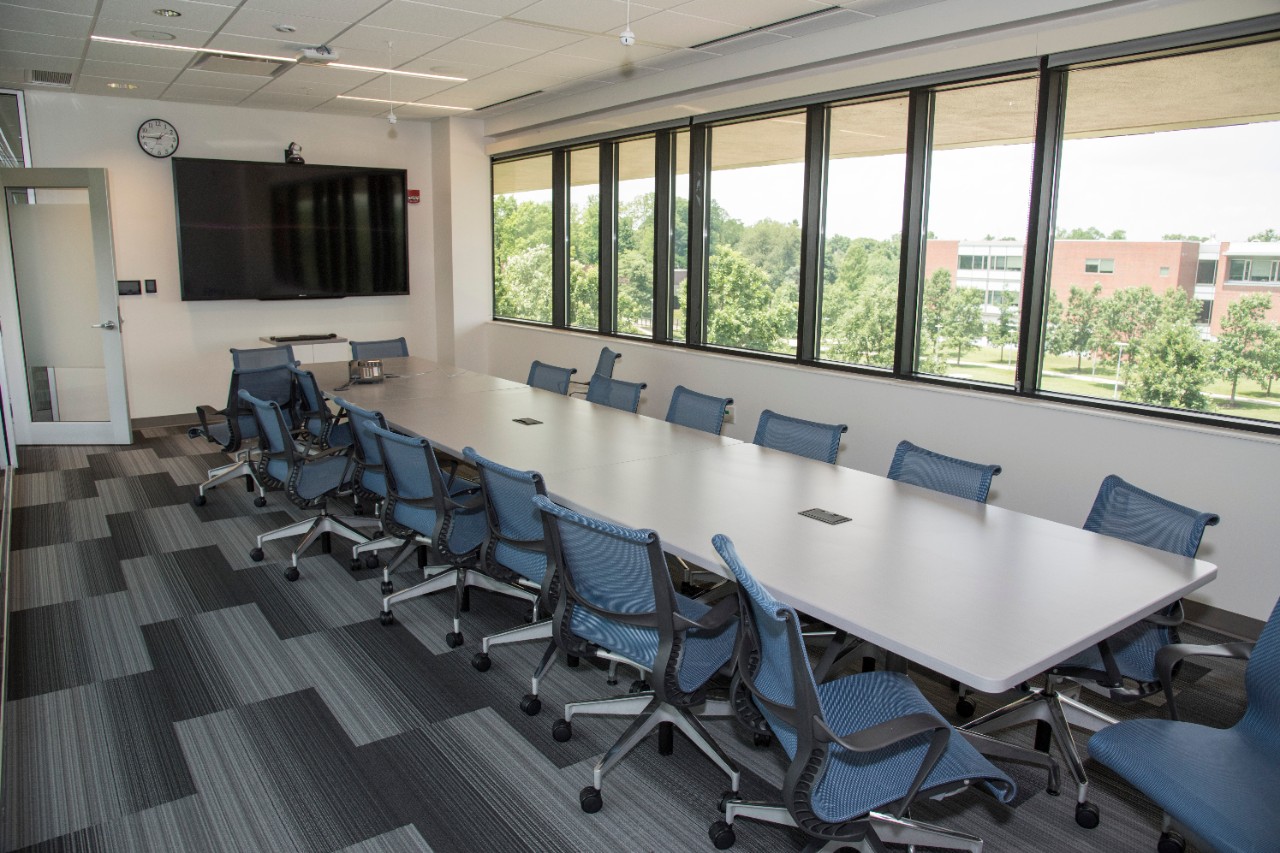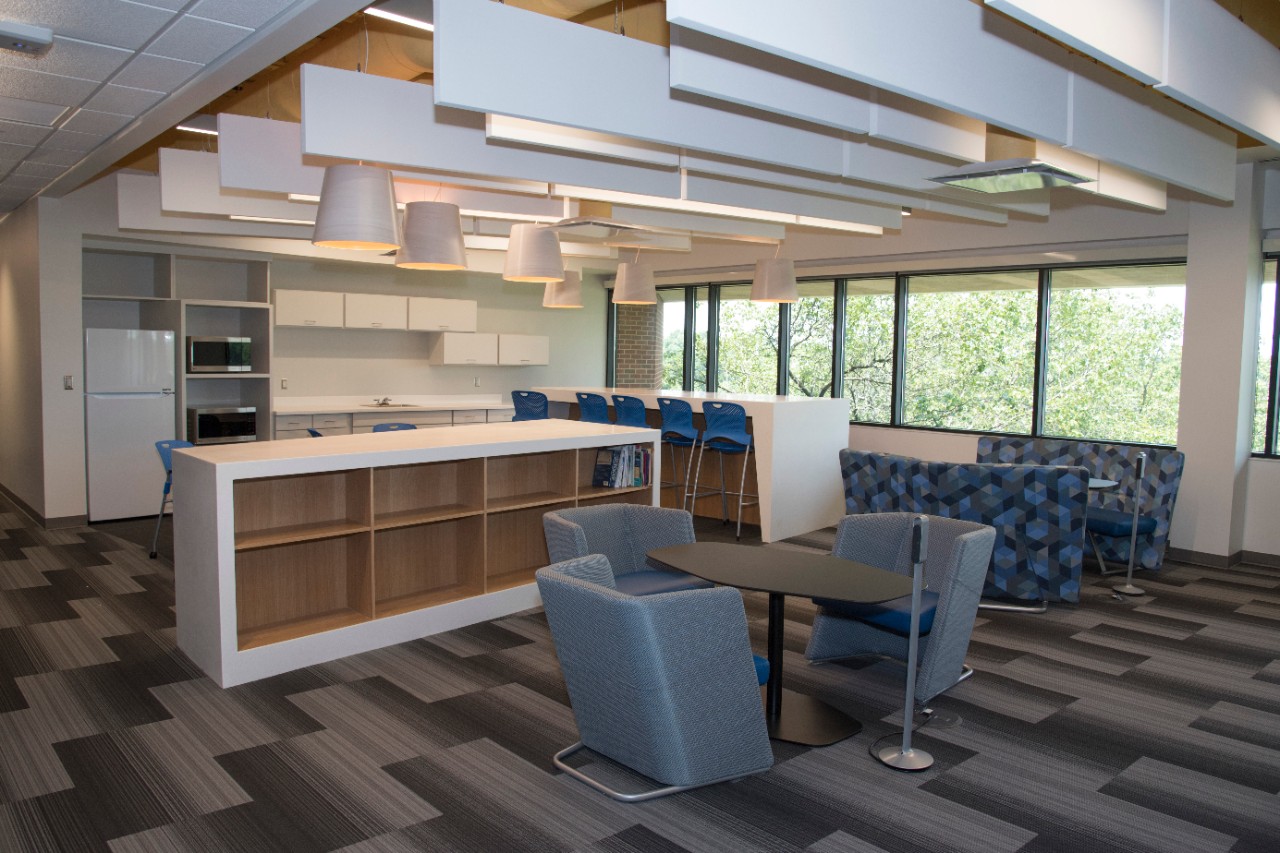 8:00 – 8:30
8:30 – 9:30

Welcome by Dr. Robin Lightner, Dean

New Faculty & Staff Introductions, Promotions & Tenure

Administrative Team & College Updates

Budget Update by Marc Watson – Director, Business Affairs
Academic Updates by Dr. Tracy Herrmann – Associate Dean
Muntz Renovation by Rob Knarr – Director, Facilities
Path / CPS / New Programming by Sarah Wolfe – Director, Student Life
Staff Representative Council (SRC) by Cindy Jones – Chair, SRC

9:30 – 10:00
10:00 – 11:00

Breakout Sessions (choose 1)

Integrative Health & Wellness | Muntz Auditorium
Dr. Sian Cotton – Director, UC Center for Integrative Health and Wellness

Dr. Cotton will provide an overview of the physiology and psychology of stress and the negative impact of chronic stress on well-being. Participants will be guided through experiential activities, with opportunities for reflection and discussion.

Generation Z and Higher Education | Muntz 170
Dr. Tamika Odum – UCBA Assistant Professor of Sociology, and Student Panel

Dr. Odum will share a short presentation on her research into the characteristics of Gen Z students and their expectations for their higher education experience. She will also be joined by a panel of Gen Z students for an interactive Q & A session.

The Oz Principle – Positive Accountability | Muntz 154
Tina Mahle – Staff Development Specialist, UC Staff Success Center

Tina will provide an interactive presentation that combines UC's Strategic Direction – Next Lives Here – with pieces of the Oz Principle to explore how we can support culture change and take ownership of the future of UC.

11:15 – 12:30 

Guest Speaker: Dr. Neville Pinto, President, UC
UCBA Accomplishments Video
State of the College: Dr. Robin Lightner, Dean
Pete Gemmer
Director, Marketing/Communications
Muntz Hall 152A
513-936-1632
peter.gemmer@uc.edu