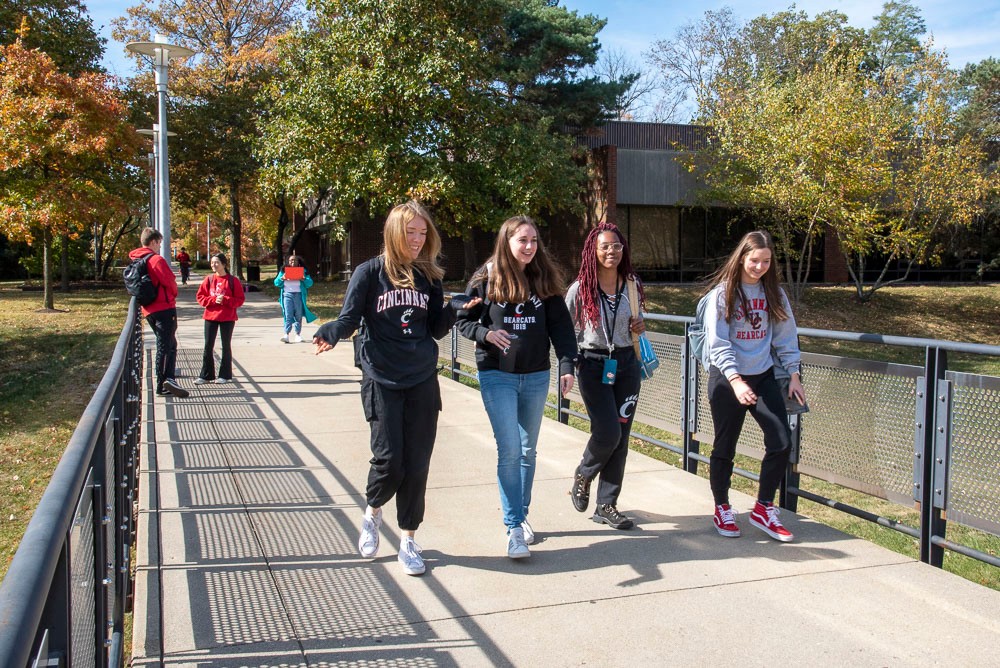 UC Blue Ash offers the education and resources of a world-class university in the comfort and convenience of a small college campus.
You will benefit from our low tuition, small class sizes and unwavering dedication to student success as you take the next step toward your goals.
Take the Next Step.
Get More Information Today.
Loading...
With more than 50 degree and certificate programs, including bachelor's degrees, you'll find academic tracks that suit every interest. Check out the variety of majors and programs that UC Blue Ash has to offer.
Take advantage of a wide variety of helpful student services. You'll find assistance for academics, career planning and other support areas, with convenient facilities and personal services like counseling and accessibility accommodations.
Tuition at UC Blue Ash is about half of most colleges and universities.
You'll get an authentic University of Cincinnati education that sets you up perfectly for the next step in your journey.