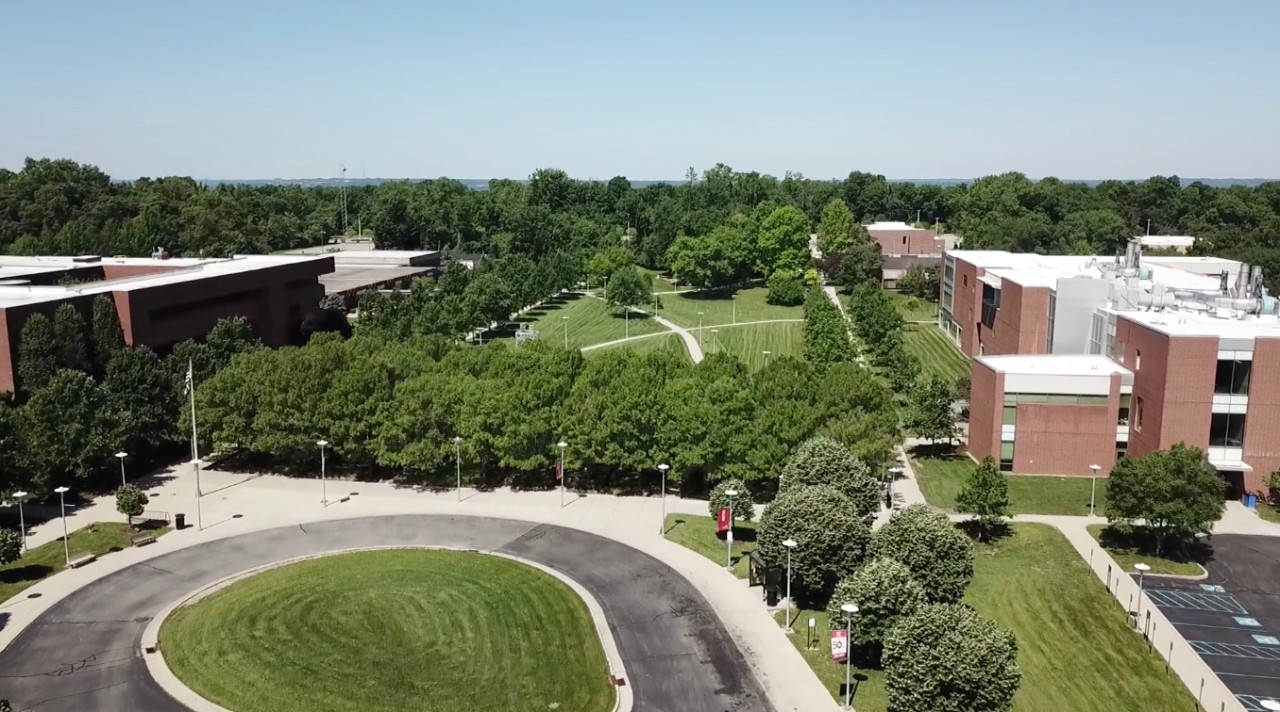 UC Blue Ash Campus Updates
Frequently Asked Questions
New students receive their Bearcat Student ID at orientation. If you need to order or replace an ID, you can do that through the Public Safety website. 
You will need to submit your photo as part of the online order process. UC Public Safety will process your card and deliver it to UC Blue Ash for pick up at the Welcome Desk in Muntz Hall. Please allow seven business days for your Bearcat Student ID to be processed and delivered to UC Blue Ash.
You may call 513-558-9495 during regular business hours (9:00 am – 4:00 pm) to see if your ID is ready to be picked up. Contact UC Public Safety at 513-556-4925 or techserv@ucmail.uc.edu for more information.
Parking registration is required for all vehicles parking on the UC Blue Ash campus. Register your vehicle online.
Parking Services uses license plate recognition to verify that someone has registered to park in a lot – there are no hang tags. Your vehicle license plate is considered as your permit, so make sure your vehicle information is always kept updated in the system. Any vehicles not linked to a permit will receive a citation.
Only UC Blue Ash students are permitted to register for UC Blue Ash student parking. The cost for registering your license plate is included with your student fees. Questions? Contact UC Parking Services at 513-556-2283 or parking@uc.edu.  
Muntz 156, Muntz 112 and Flory 130 are e-learning spaces dedicated specifically for students taking synchronous online classes while on campus.
Please be mindful of other students, and avoid causing distractions that may impact their learning.
Please use headphones/earbuds for listening, and keep your voice as low as possible during online class discussions.
A roundabout is a circular intersection in which traffic flows counterclockwise around a center island. There are no traffic signals or stop signs in a roundabout. According to the U.S. Department of Transportation, roundabouts improve safety, reduce congestion, reduce pollution, save money, and are functional. Click here to better understand and prevent accidents.
Services are subject to change.
Academic Service Centers & Labs
Department staff will be available via email and voice mail. For contact information, see our listing of UCBA Academic Departments
If you have questions related to a class or online learning, please contact your professor. For questions about your courses or completing your credit hours, please contact your academic advisor at advising@ucblueash.edu or 513-558-9442.
Mental Health Resources
During these stressful times, UC's mental health resources remain available to staff, students and faculty. 
24/7 phone crisis support through CAPS: Students and members of the UC community concerned about students have access to care 24 hours a day, 7 days a week. To speak with a crisis counselor you may call our direct number at 513-556-0648 and press 1, to speak with a counselor. 
Therapy Assistance Online (TAO): TAO is an interactive, web-based self-help program that provides online and mobile tools to help you overcome the day to day challenges around stressors like anxiety, depression, or other concerns.

Same-day non-crisis support: If you need to talk with someone today about a specific concern, you can access a 30-minute single session consultation session focused on supporting you with what you need today. These appointments are available first-come, first-serve. If we no longer have appointments available that day, please call the following day. 

Online Counseling (Telehealth): BetterHelp provides convenient and affordable access to a licensed therapist anytime, anywhere, through a computer, tablet or smartphone. 

UC Health Insurance Students: No Cost 
Private Insurance, Medicaid / Medicare: $40-$70 per week. 
For technology assistance, please contact the UC Blue Ash IT office at IThelp@ucblueash.edu.
If you still have questions after reviewing the available information, please email publichealth@uc.edu.