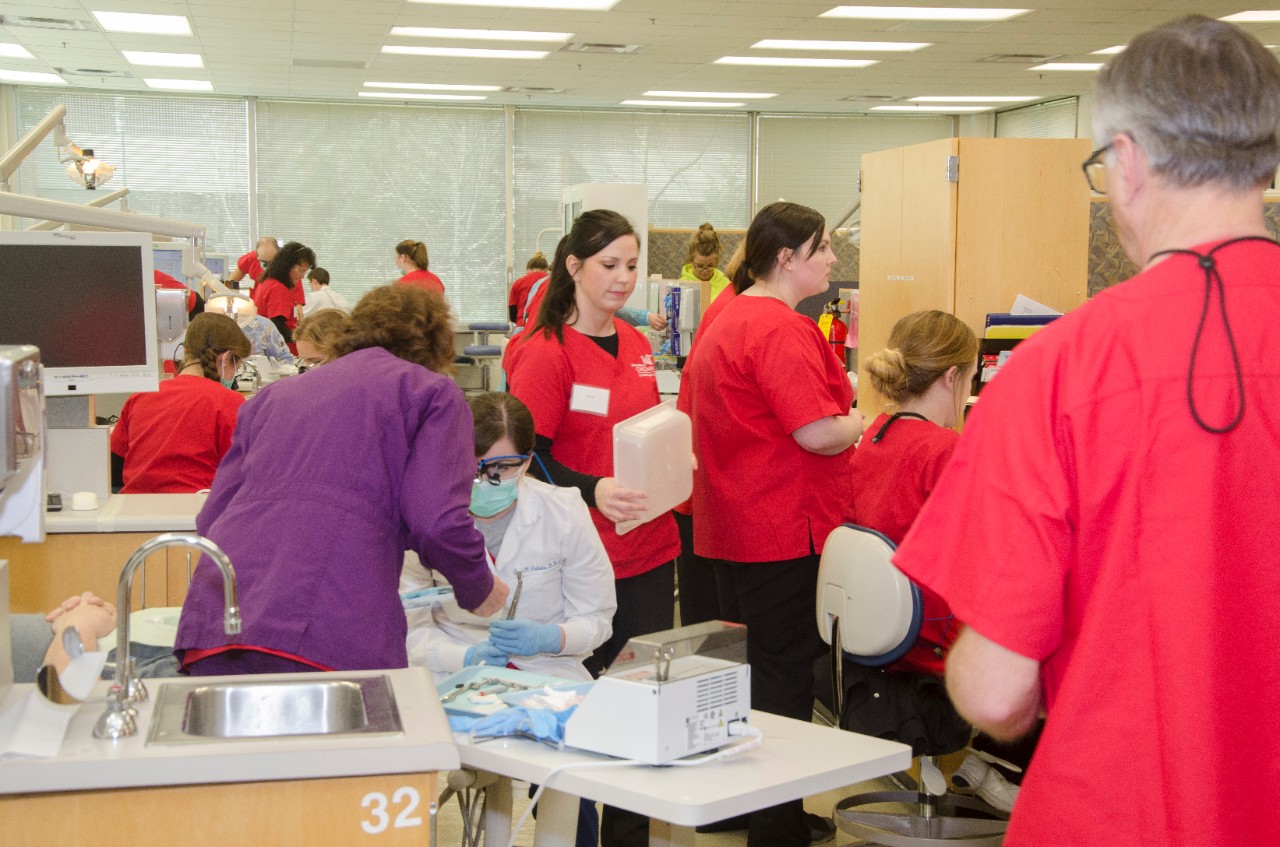 Friday, March 1, 2024
This special one-day event occurs annually, with free exams and dental services provided by UC Blue Ash College Dental Hygiene students and faculty, along with partner dentists and dental professionals.

Patients 18 years of age and older in need of dental treatment may choose to have one FREE service: a filling, extraction or cleaning.
Arrive early; registration begins at 8:00 a.m.
Patients will be seen on a first come, first served basis.
Patients with specific medical conditions may not be seen on this day.
In case of severe weather, check local news stations. Please be aware that if the University of Cincinnati is delayed or closed for the day, the event will be cancelled. There will be no makeup day for this event.
Patients with the following medical conditions will not be seen on this community day:
History of Total Joint Replacement
Heart attack or stroke within the past 6 months
Sickle Cell Anemia
Hemophilia
Prosthetic Cardiac Valve
Previous Infective Endocarditis
Congenital Heart Disease
Current use or History of Bisphosphonates (Fosamax, Actonel, Boniva, etc.)
Current use of blood thinners such as Plavix, Coumadin, Warfarin, etc.
For questions please call 513-558-9589.
Dental Hygiene Clinic
Phone: 513-558-9589