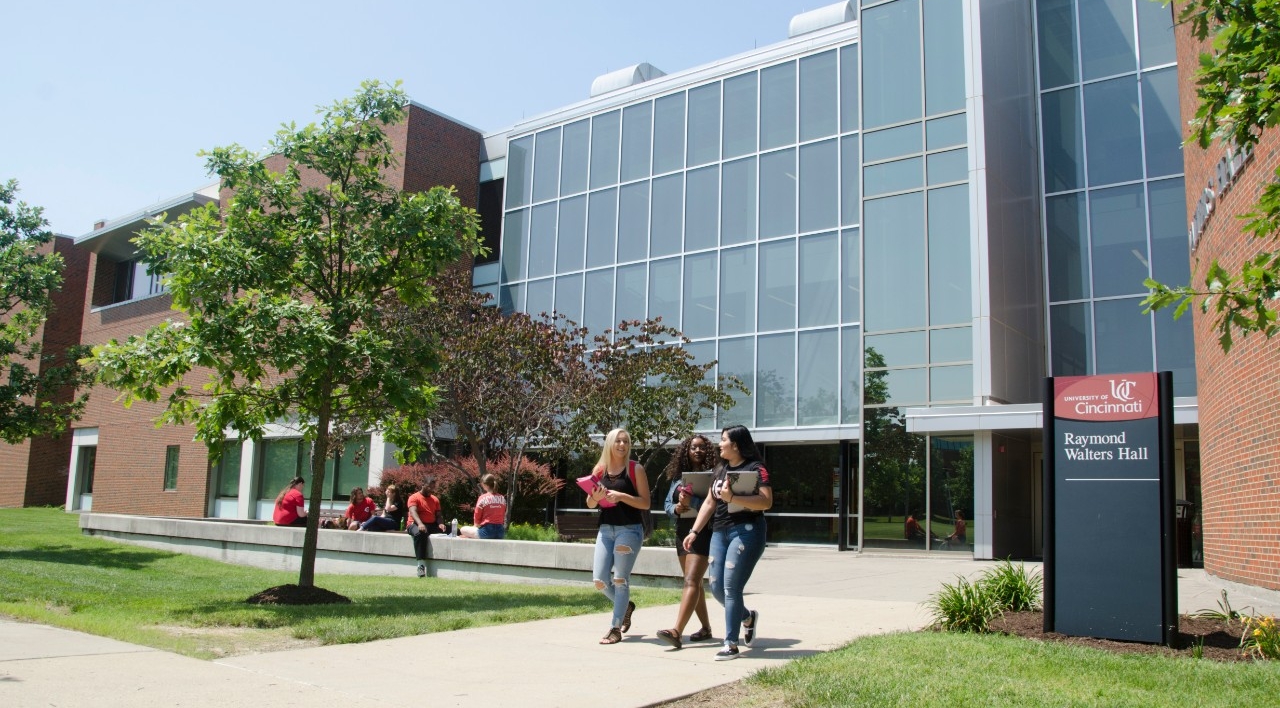 Beginning on Monday, March 16, all campus visitation events will be suspended as a result of the UC Blue Ash campus response to COVID-19.
There's never been a better time.
There's never been a better time to be at UC Blue Ash. We invite you and your family to come see what our great college has to offer. Campus visits allow you to see first hand the great facilities and location of UC Blue Ash College. Take the tour and learn more about our programs, our student experience, and why we are a good fit for your education.
Scheduling a Campus Visit
Campus visits are by appointment only. All tours are in a group setting and include an information session as well as a campus tour. The information session will brief you on the application process, resources available and the financial aid process.
Campus visits are offered three days a week for your convenience. We typically offer sessions on:
Monday: 2:00 p.m. - 3:30 p.m.
Wednesday: 5:00 p.m. - 6:30 p.m.
Friday: 10:00 a.m. - 11:30 a.m.
Veterinary Technology Building Tours
The Vet Tech building is not a part of the scheduled campus visits.
To tour our Veterinary Technology Building, you must make a special appointment so that we can ensure personnel are available to answer your questions.

Please contact Dr. Stacey Benton via email to make an appointment to tour our Veterinary Technology Building: bentonsy@ucmail.uc.edu.