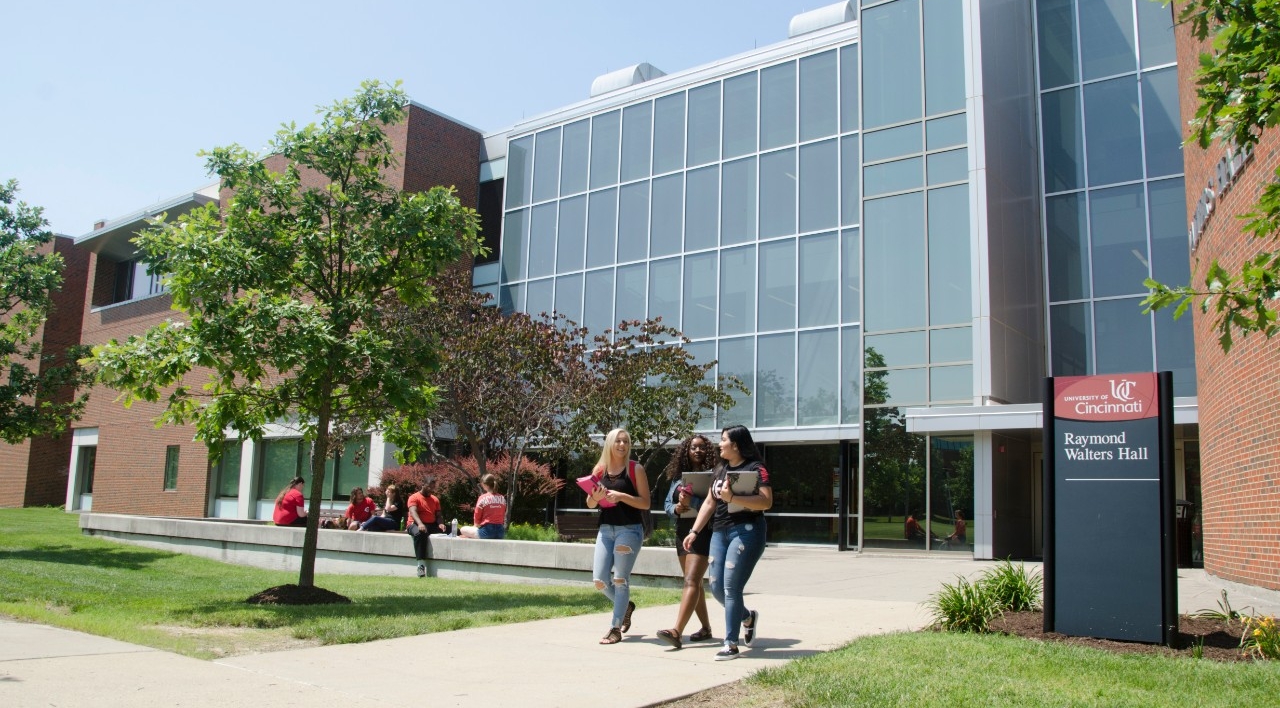 In-person campus visitation events are currently limited as a result of the UC Blue Ash campus response to COVID-19.
There's never been a better time to be at UC Blue Ash. We invite you and your family to see what our great college has to offer. Virtual Campus Visits, also called Campus Close Ups, allow you to learn more about our programs, our student experience, and why we are a good fit for your education.
Virtual College Close Ups are by appointment only. The information session will brief you on UC Blue Ash College opportunities, application process, resources available and the financial aid process.
Monday: 3:00 p.m. - 4:00 p.m.
In-Person College Close-Up
Come see UC Blue Ash through the eyes of a current student on a 30-minute, guided walking tour of campus!
Prior to your visit, please fill out this COVID survey. Register using the link below. Please be mindful that the University of Cincinnati requires anyone on campus to wear facial coverings. If you fail to wear a mask, UCBA will provide one.
College Campus Visit Schedule:
Wednesday: 5:00 p.m. – 6:00 p.m. (check-in begins at 4:45 p.m.)
Friday: 10:00 a.m. – 11:00 a.m. (check-in begins at 9:45 a.m.)
College Close-Up and Pre-Registration
Registration for campus visits will open 4 weeks at a time. We will offer campus visits on Wednesdays and Fridays.
Pre-Registration is required. We will not be able to accommodate walk-in visitors and guests.
Blue Ash is in Hamilton County, which is currently experiencing a rise in COVID-19 diagnoses and hospitalizations.
Please note that as federal, state, local, and university guidelines related to COVID-19 continue to shift, opportunities and visitor expectations may shift. Always refer to the most recent communication from the University of Cincinnati for updated guidelines and information.
Veterinary Technology Building Tours
The Vet Tech building is not a part of the scheduled campus visits.
To tour our Veterinary Technology Building, you must make a special appointment so that we can ensure personnel are available to answer your questions.

Please contact Dr. Stacey Benton via email to make an appointment to tour our Veterinary Technology Building: bentonsy@ucmail.uc.edu.