Blue Ash Bearcat Student Food Pantry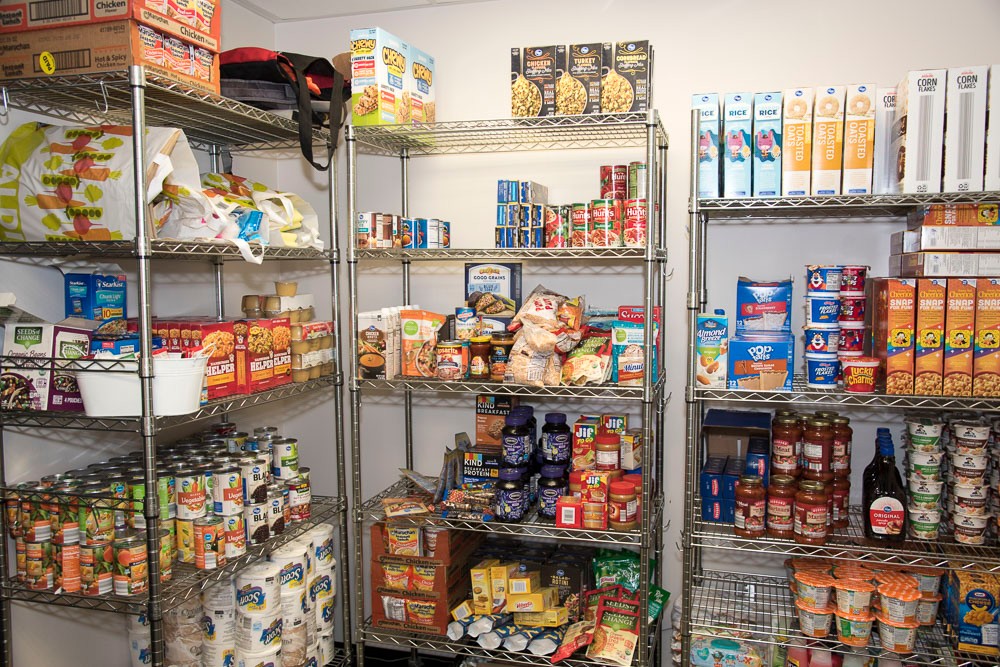 Our Mission: To provide students with three days of emergency food relief.
The food pantry is for all UC students. No requirements, no questions asked.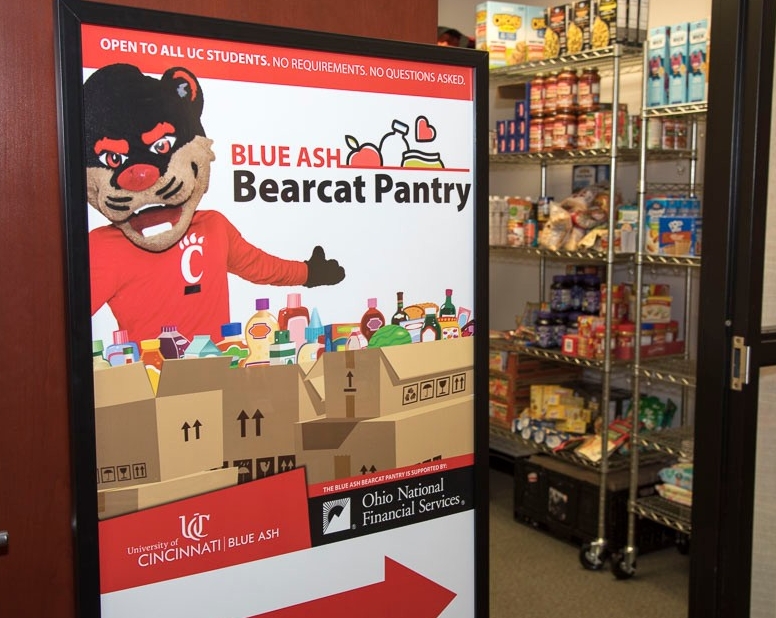 Muntz 112K A (Located in the computer concourse, across from the UCBA Library)
Hours of Operation
Tuesday: 12:30 – 4:30 p.m.
Wednesday: 8:30 a.m. – 12:30 p.m.
Food distribution this fall is by appointment only – no drop-ins. Options are available for in-person and car pick-up.
Interested in Making a Contribution?
We need the help of all of our staff and faculty members to make this work. Our sustainability model relies on UCBA community support. In the current virtual environment, monetary donations are preferred.
Breakfast

Pancake mix
Syrup
Oatmeal
Pop-Tarts
Cereal
Granola bars
Protein bars

Protein

Peanut butter & jelly
Nuts
Tuna/Tuna helper
Chicken
Salmon
Corned beef
Beef stew
Spam

Dry Goods

Macaroni and cheese
Pasta
Prepared dinners/rice potato dishes
Hamburger Helper
Instant Potatoes
Ramen
Cookies, bars, crackers

Canned, Jarred & Instant

Pasta sauce
Soup
Vegetables
Fruit and applesauce
Chili
Canned pasta (ravioli, spaghetti-os, etc.)
Instant cups (mac and cheese, noodles, ramen)

Toiletries

Shampoo/conditioner

Feminine hygiene

Razors and shaving cream

Deodorant

Body wash/hand soap\

Toothpaste and floss

Toilet paper


Staples


Cooking oil
Sugar
Flour
Honey
Salt and pepper
Milk in Aseptic cartons (soy/ almond/ cow's milk)

Velveeta Cheese


Frozen

Pizza
Hot Pockets
Chicken nuggets/ tenders

Waffles

Veggies/ Fruti

Vegan frozen items (veggie burgers/imitation chicken)

Hamburger


International Staples

Beans
Grits
Rice
Dry fish
Flour: Corn, Maseca, Teff, Gari

Raosted peanuts
Angel Hair pasta
Couscous
Unrefrigerated corn tortillas 

Unrefrigerated wheat tortillas 

Designate your monetary gift to The UCBA Food Pantry (Fund #F102757)
Drop off a check to Jennifer Berigan in the Dean's offce – Muntz 140 (Checks payable to: The UCBA Food Pantry)