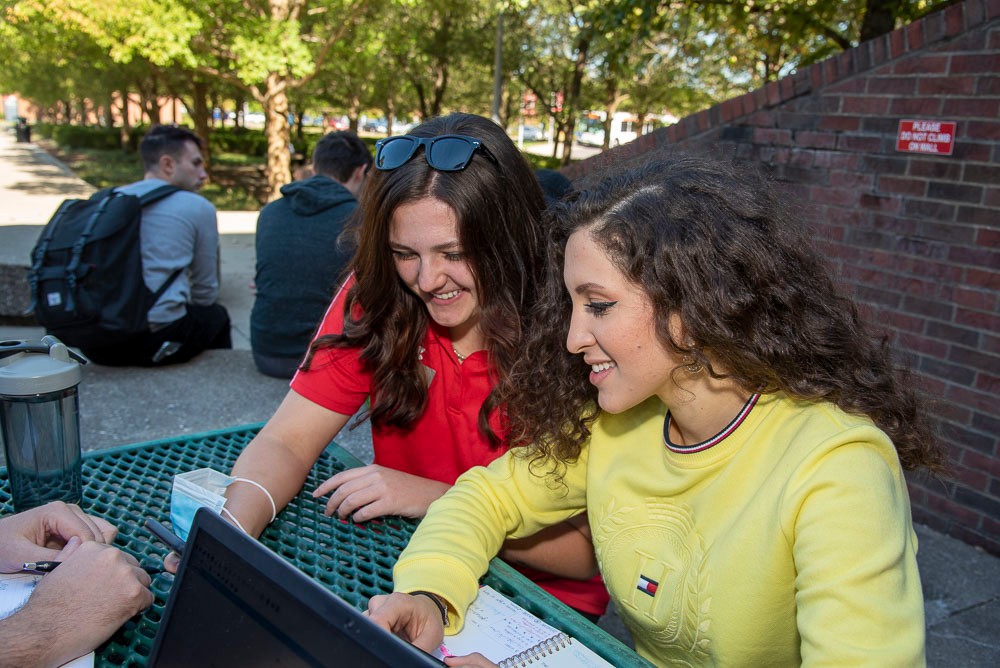 Welcome to UC Blue Ash Career Services. From selecting a major to finding your first post-graduation job, Career Services is here to guide you on your career journey.
UC Blue Ash Career Services is here to help with all things related to career education and professional development. Need a resume? Career Services can help you create one that shines! Need help preparing for an interview? Come in for a mock interview! The Career Services Office will work with you through in-class instruction or one-on-one sessions to navigate the career-readiness process no matter the need.
We can help with:
Resume & Cover Letter Writing
Interviewing Preparation
Proper Business Etiquette
Career Exploration and Coaching
Course Instruction and Workshops
Co-ops & Internships
Job Searching
Alumni Professional Development Support
Employer Relations
And more!
Students, do you want to learn more about Career Services? Check out our Resources for Students page and set up an appointment to meet with Career Services.
The mission of Career Services is to deliver innovative career experiences through engaging in experiential learning activities that prepare students for the workplace. Career Services does this by providing best-in-class career education, interactive workshops, hosting events, and by building strategic employer partnerships.
For employers, Career Services represents our door to the business world. Career Services becomes the place of engagement, creating a highly functional one-stop-shop for partners who engage our regional campuses in experiential opportunities.
The goals of Career Services are aligned with UC Blue Ash and the University's strategic direction. These include:
Develop best-in-class career education initiatives to meet the needs of students on the UC Blue Ash campus.
Establish UC Blue Ash Career Services as the go-to resource for employer engagement on the UC Blue Ash campus.
Strengthen employment-driven relationships with area businesses and community partners.

Build a pathway for students to engage in innovative projects and career experiences.