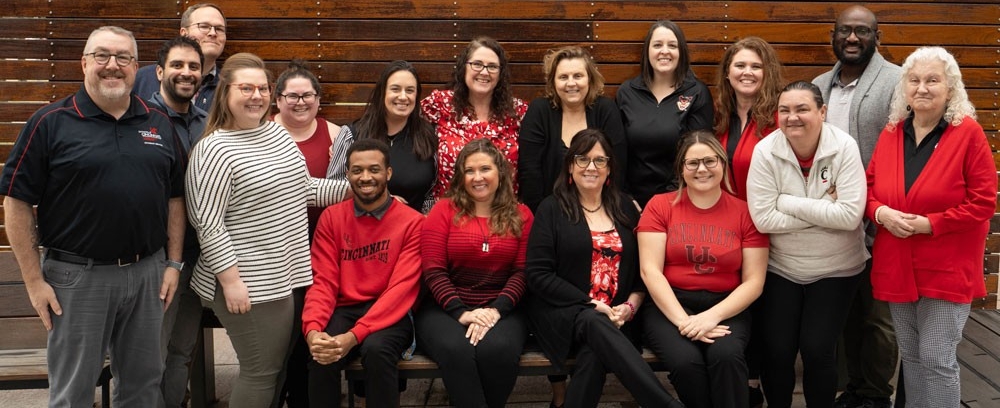 Academic Advising is a vital resource for students at UC Blue Ash. We provide academic advising to students through faculty and professional staff advisors. Advisors post appointment schedules on My Bearcat Network during registration advising periods. Students sign up online for an advising appointment.

Students who have questions about advising or need names, office numbers, and hours of faculty and professional staff advisors may call 513-558-9442. An advising coordinator may not be available to take your call immediately, please leave a message on the voicemail box and your call will be returned.
Frequently Asked Advising Questions
Are you a current UC student that is interested in exploring options at UC Blue Ash? If so, please attend one of our online Exploring Major Options Workshops.
Would you like to take a quiz to explore different major options at UC? Follow the link below to receive a list of best-fit majors for you.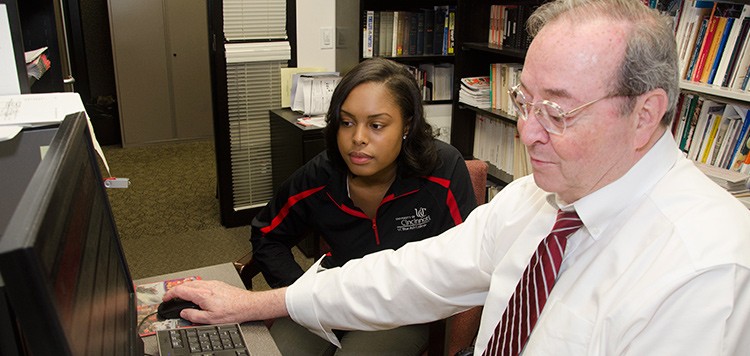 Advisors make sure you're on track with your major requirements. Your advisor provides curriculum and program information to create a plan to make sure you take the right classes at the right time. There is no better way to save time and money than to stay on track! We know it may be tempting to try to figure things out on our own, but advisors will have the most up to date information about any program changes and how it may affect you.
Advisors help you develop your academic goals. Advisors help you develop your academic goals and determine appropriate course load. They communicate academic policies and processes that are important to your academic success. Are you planning to transition to another program or college within the University of Cincinnati after UC Blue Ash? The advising center can make sure you know what is expected and what you will need to do in order to complete a successful transition.
Advisors can help during tough situations. Advisors understand that sometimes things don't go as planned. Sometimes students may feel reluctant to seek assistance for issues they may be having. At UC Blue Ash, our advisors are supportive, and their purpose is to help you through any academic situation that may arise. Advisors explain helpful policies and work collaboratively with students to help develop a plan for moving forward. You have a better chance of successfully resolving your situation the earlier you seek assistance.
Advisors are available year-round. While you do need to plan early for registration, we want you to know that you can schedule an appointment at any time of the year. Advisors prepare for your meeting by reviewing your academic record prior to seeing you. Planning early and seeing your advisor regularly will help you develop a relationship and understanding with your advisor. Our goal is to help you succeed as you navigate your way through college.
Advisors can help prepare you for graduation. Advisors help you determine when to apply for graduation and make sure all academic requirements are satisfied. They also ensure you're aware of deadlines to apply and to transition into a four-year program, either at UC Blue Ash or another UC college
Meeting with your advisor in a timely and effective manner can make a huge difference in your education. Let your advisor help you decide what path to take in order to get the education you want, on time and in the most effective order.
In order to provide the best education possible, there are some expectations that the college has of its students and staff. These expectations are designed to guide and assist students through their academic journey. Looking to make an appointment? Here's the information you need to schedule. Make sure to review the circumstances to see what next steps you should take.
Streamlined Ohio Credit Transfer: Are you interested in transferring credits from another Ohio public institution? The Ohio Guaranteed Transfer Pathways enable students to streamline credit transfer among the state's public institutions of higher education to find the best pathways to degree completion and launch successful careers.
Advising Programs & Assistance
Degree Audit

: Our advanced degree auditing software will help you see the big picture about the classes you're taking and the classes you need to take to get your degree. This is not a substitute for meeting with your advisor.

BounceBack Academic Support: Students who are placed on Academic Alert, Academic Probation, or University Academic Suspension are eligible for BounceBack services