What You'll Find at our Open House
Fall Open House
Join us at an open house and apply for free!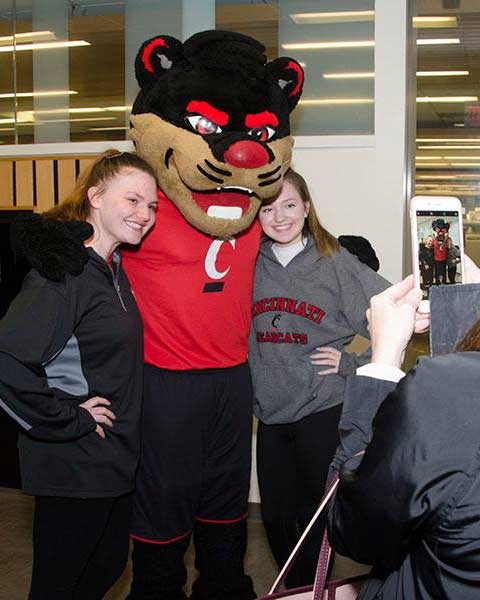 Free Application. When you apply at our open house we'll waive the fee – that's a savings of $50!
Get details on financial aid and our low tuition. Tuition for full-time, in-state students is just over $6,900/year! Our staff will be available to answer questions you may have about financial aid, grants and scholarships.
Learn About our 50-Plus Academic Programs. Talk with our faculty and staff as you explore options for your major.
Selective Program Breakouts. Special breakout sessions are available for many of our health care programs, including Dental Hygiene, Nursing and Veterinary Technology.
Meet with Admissions Representatives. Our Admissions team will provide details about the enrollment process and help you take the next steps toward becoming a Bearcat.
Tour our Beautiful Campus. We offer guided and self-guided tours that allow you to see classrooms, study areas and our 135-acre, park-like campus.
In addition to our Selective Program Breakout Sessions, we are offering a breakout session about the new UC Blue Ash College Honors Program! Our Honors students will enroll in specially designated classes where they'll work with other top students in the college. They'll participate in exciting experiential learning and leadership opportunities like study abroad, service learning, student ambassadorship, or peer mentoring to help them grow as students, leaders, and thinkers.