In-person campus visits, open houses and express application events are limited due to public health concerns related to COVID-19.
What You'll Find at our Open House
The UC Blue Ash Open House is the perfect time for you, your family, and your friends to come see our beautiful campus. This is your chance to hear directly from our professors and students, see our campus up close, and have your questions answered. Better yet, those who attend and complete an application on site will have their $50 application fee waived!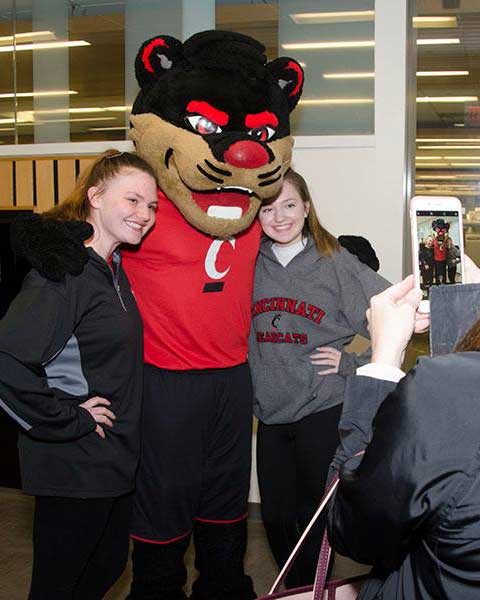 Free Application

Students who apply to UC Blue Ash during the open house will receive a $50 application fee waiver for applications processed during an Open House for UC Blue Ash College. Applies to UC Blue Ash applicants only, and must be processed at a UC Blue Ash College Open House.

Learn About our Programs

Program representatives are present to answer questions about nearly 50 degree and certificate programs.


Enrollment Preparation

Admission presentations with details about the enrollment process and being a UCBA Bearcat.


Selective Program Breakouts

Special breakout sessions for those interested in the Dental Hygiene, Nursing and Veterinary Technology programs.


One Stop Representatitves

Available to provide general information and guidance about the financial aspects of your education.


Campus Tours

Our open house events also have guided and self-guided tours of our beautiful campus.
In addition to our Selective Program Breakout Sessions, we are offering a breakout session about the new UC Blue Ash College Honors Program! Our Honors students will enroll in specially designated classes where they'll work with other top students in the college. They'll participate in exciting experiential learning and leadership opportunities like study abroad, service learning, student ambassadorship, or peer mentoring to help them grow as students, leaders, and thinkers.