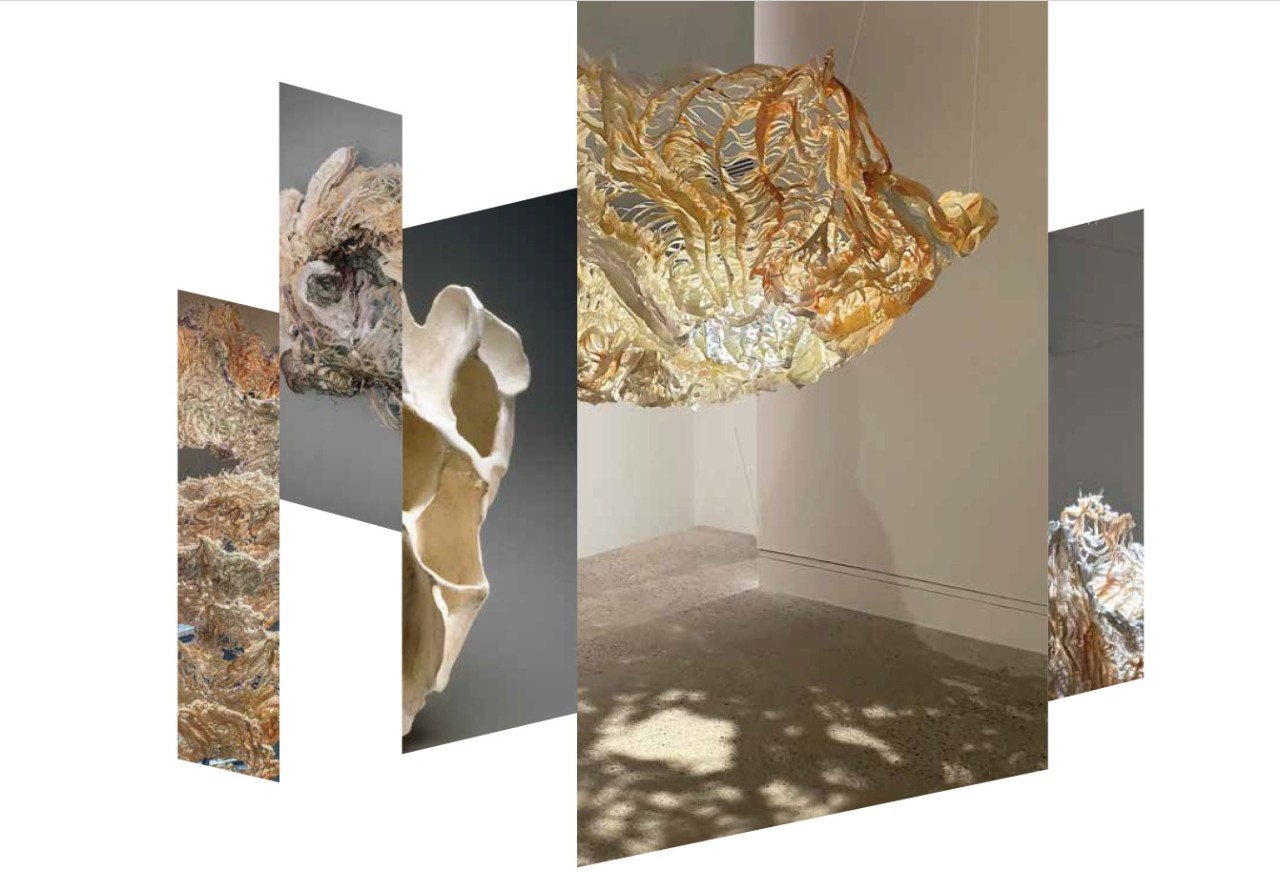 The UC Blue Ash Art Gallery provides the community with a convenient location to appreciate the arts. Celebrate the work of artists from all over the world, and don't miss the next reception!
The UC Blue Ash Art Gallery has free admission and is open to the public.
Open Monday through Saturday from 10:00 a.m. to 2:00 p.m.*
*These hours only apply while an exhibit is running. Gallery is closed between exhibits.
Current Exhibition: 200 Years of Curation
The UC Blue Ash Art Gallery is pleased to host an exhibition located at the Annex building for community members and students free of charge. Named 200 Years of Curation, the exhibit will celebrate the university's bicentennial year. The show was previously held in the DAAP Galleries, and it showcases different archives and collections from the university.
Step into history as the gallery explores the people who have made an impact through their time at the university as well as advances in various fields of study at the Colleges of UC. The collection includes rare books, medical devices (including one of Albert Sabin's notebooks), a flight mask belonging to Neil Armstrong, and numerous rare specimens of botany from the Herbarium.
A formal reception will be held at the Annex on Friday, March 6 to celebrate the exhibit.
The UC Blue Ash Art Gallery is in its third year, located at the Annex at 4131 Cooper Rd. The UC Blue Ash College Art and Visual Communication Department and Electronic Media Communications Department have collaborated to bring the community this outlet for the arts.
The UC Blue Ash College Art Gallery was founded to serve the campus community and the general public. We exhibit artworks reflecting the breadth and diversity of cultural and intellectual disciplines that we engage in as an institution of higher education. We are committed to presenting art in a broad range of 2D and 3D media, as well as spoken word, lectures, screenings and performances. 

Directions to the Gallery
The UC Blue Ash College Art Gallery is located inside the Annex Building, across the street at the intersection of Cooper Rd. and Plainfield Rd. The Annex has parking, and for receptions there is extra parking at the campus.
Blue Ash Gallery
4131 Cooper Road
Cincinnati, OH 45242
Call for Exhibit Proposals
The UC Blue Ash Art Gallery conducts a juried review of accepted online exhibit proposals for the upcoming academic year. Please review the proposal guidelines and learn more about calls for entry.
There have been some excellent exhibits throughout the history of the UC Blue Ash College Art Gallery. Take a moment and check out our gallery archive.