Behavioral Science Department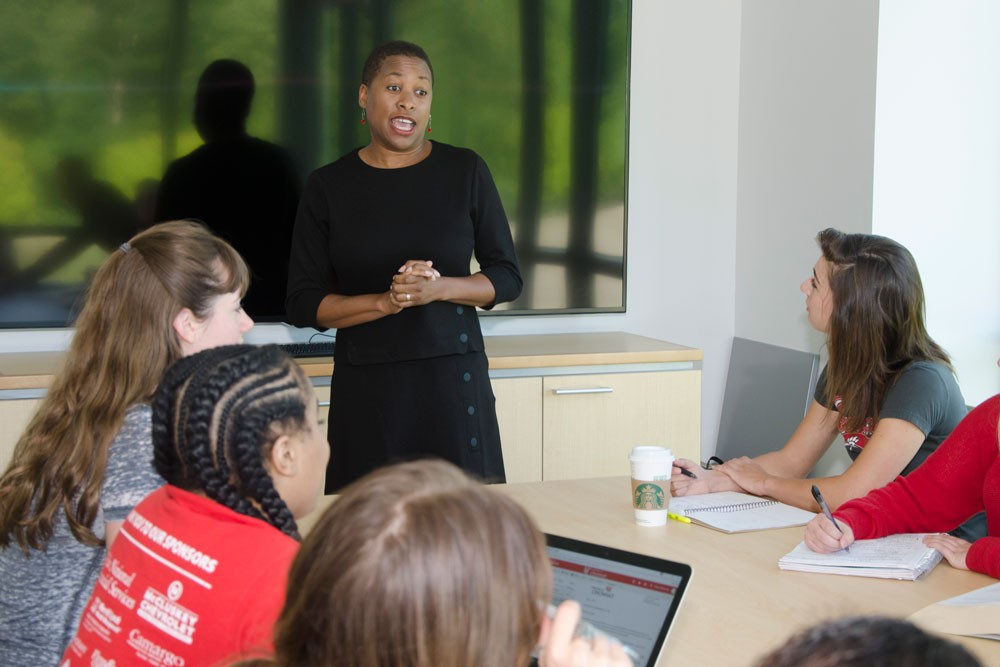 The Behavioral Science Department at UC Blue Ash College houses the academic disciplines of Criminal Justice, Education, Psychology, Social Work, and Sociology.
Though these are separate disciplines, many of their themes overlap, including understanding human behavior, how society impacts human behavior, and the ways in which we can improve the human condition through education, appreciation of diversity, and social movements.
All of our programs in the Behavioral Science Department are transition-oriented associate degree programs designed for seamless transition to their respective baccalaureate degrees within colleges at the UC Clifton campus. Our Early Care and Education program is also designed to aid in obtaining employment in daycare and early childhood education centers. 

Transition-Oriented Associate Degree Programs
Scholarships for Behavioral Science Students
Figuring out how to pay for college can be challenging. Students in academic programs housed within the Behavioral Science Department are eligible to apply for a number of UC Blue Ash scholarships to help cover the costs of tuition, including the BATA Scholarship for Change and Roger Ward Second Change Scholarship. For more information click at the button below.
Additional scholarships exist at the state and federal level, including the T.E.A.C.H. Early Childhood® OHIO Scholarship. This scholarship is for current Ohio early care and education professionals who may be eligible to receive financial assistance for the cost of tuition, books, and related education expenses. For more information on this scholarship, visit the OCCRRA website.  
The U.S. Department of Labor also provides a clearinghouse of thousands of scholarships and grants. Click button below.
Behavioral Science Department Faculty
Our department is comprised of approximately 40 full-time and part-time faculty, all dedicated to providing the best education our students can receive at UC. The Behavioral Science Department's award-winning faculty employ innovative teaching methods, serve their students and communities through a number of activities, and are engaged in the latest research in their disciplines and the scholarship of teaching and learning. This Behavioral Science Scholarly Publications site provides a sample of the research our faculty do as part of their multi-faceted work at UC Blue Ash College, including publications co-authored by student researchers.
A key to student success is regular visits with your academic advisor. Your academic advisor will assist you in choosing courses that meet your program requirements, keeping track of important registration deadlines, and planning your next steps after obtaining your degree from UC Blue Ash College.
To make advising appointments, use Inspire or contact the Advising Office in Muntz 125 at 513-558-9442.