Behavioral Science Department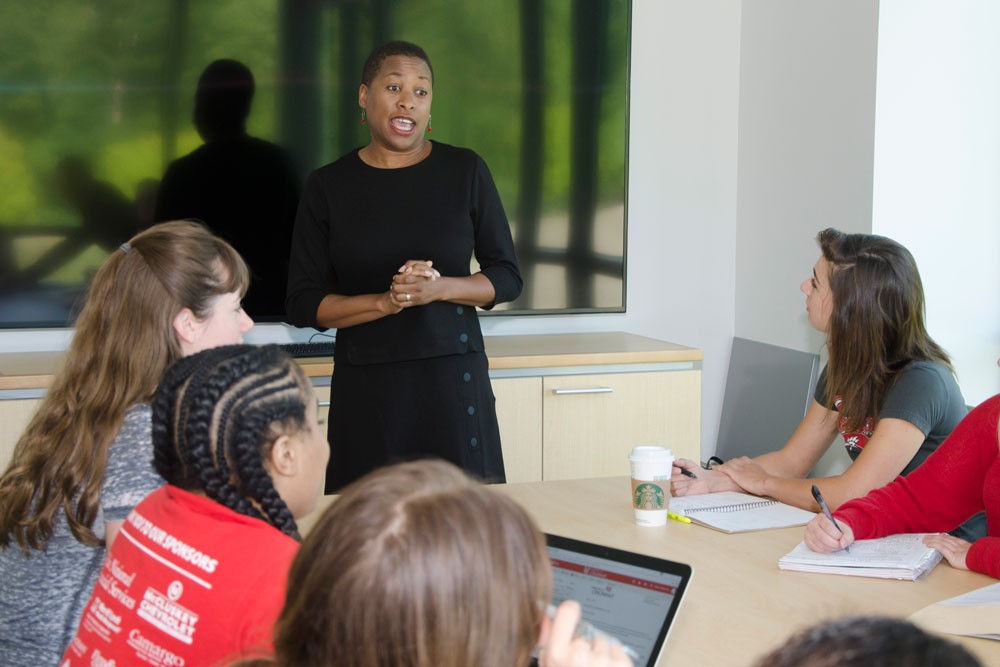 The Behavioral Science Department at UC Blue Ash College houses the academic disciplines of Criminal Justice, Education, Psychology, Social Work and Sociology.
The courses in these majors give students an awareness of the complexities of the social environment, including human behavior, current social issues, human development and learning, diversity and globalization, 
All of our programs in the Behavioral Science Department are transition-oriented associate degree programs. The programs will also prepare you to transition to a four-year UC College, or transfer to another four-year institution to further your studies.

Transition-Oriented Associate Degree Programs
With so many Behavioral Science programs, it's important to get in touch with your academic advisor to plan out your courses. To make advising appointments, use Inspire or contact the Advising Office in Muntz 125 at 513-558-9442.
The UC Blue Ash-OLLI Intergenerational (iGen) program was launched in fall of 2012 to encourage a number of educational interactions between traditional college students and older adults from the Osher Lifelong Learning Institute (OLLI) on the UC Blue Ash college campus. iGen project goals are varied and are expanding:
To encourage UC Blue Ash faculty, students, and staff to learn together and from each other.
To increase understanding and mutual respect between populations of diverse age groups by engaging in an active partnership between UC Blue Ash and OLLI seniors.
To support the development of interpersonal skills in both younger and older participants.
To address the needs of UC Blue Ash students who may be entering technical professions where they will assist or serve the older adult population.
To offer older adults meaningful opportunities to serve their community and students, which in an essential component of the iGen project because it enhances the reciprocal nature of the program.
This program is multi-faceted, with UC Blue Ash students having an opportunity to teach in OLLI classrooms. For example, during fall 2012, students in their second year of French taught Beginning French to OLLI members under the guidance of Professor Jody Ballah and during spring semester 2013, UCBA students Trent Icenogle (Pre-Psychology) and Lauren Dejarnatt (Vet. Tech) taught a one day class regarding the Power of Pets and Pet Ownership to OLLI students. OLLI members also volunteer as tutors in UCBA tutoring centers and as mentors in UCBA associate and technical programs, for example as volunteer patients for nursing interviews and as participants in an intergenerational discussion of nutritional changes as we age in UCBA nutrition classes. Finally, in some classrooms, such as Conflict Resolution, taught my Professor Marilyn Simon, and Dr. Debra Frame's Adult Development and Aging class, both younger and older students have been fully integrated into one classroom for an intergenerational experience over number of weeks.
To find out more about the iGen Program or to become more involved with intergenerational interactions at UCBA, please contact UCBA iGen coordinator Dr. Debra L. Frame at debra.frame@uc.edu