Honors & Academic Success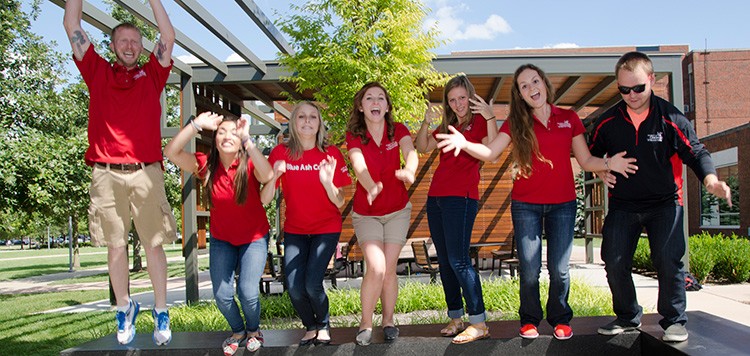 Activities and groups such as student orientation leaders, student ambassadors, diversity scholars, program-specific clubs, and more allow students to engage and grow beyond the classroom.



The UC Blue Ash Study Abroad program has been offering new and exciting opportunities for experiential learning in countries across the world for over 20 years.
Dozens of students gain enriching experience through the UC Blue Ash Honors program every year.
Our student-to-faculty ratio of 16-to-1 means smaller class sizes and more personalized learning.
We are proud to provide a supportive environment where our students are challenged to find their passion, unlock their potential, and pursue their dreams. Our small class sizes allow our professors to play a larger role in the lives of our students.
We provide free academic support through our various labs, where high-achieving students can quench their desire to learn and students who are struggling can receive the extra attention they need to succeed in the classroom.
In fall 2017, we inducted our first group of students into the new UC Blue Ash College Honors Program, designed specifically for our most academically exceptional students. If you have a high school GPA of 3.2 and an ACT score of 25 or higher, you will be invited to join this selective group of students, and we'll provide you with opportunities both in and out of the classroom that will enrich your education.
At UC Blue Ash, we take pride in offering educational programs that go beyond the classroom. Our internship program helps students partner with leading employers throughout the area in positions that tie directly to their field of study. Many of the internships are paid and can apply toward an academic program.
We are nationally accredited by the Higher Learning Commission and adhere to the highest standards for rigorous academics that challenge, inspire and prepare our students for the next steps in their journey. Each year more than 500 students transition from UC Blue Ash to the UC Clifton campus. Their performance after transition speaks volumes about the level of preparation they receive from our college.