Campus Events & Organizations

UC Blue Ash offers a rich experience to its students. There are endless ways to get involved. Join one of our great student organizations, attend some of the college-wide events, and find a community that will help you prosper with your education and probably make some friends along the way.

Being involved on campus is an important part of college life. Research shows that students who are involved and connected on campus tend to graduate at a higher rate, have higher grades and have an overall higher level of satisfaction than those who are not involved.
There are several ways to get involved at UC Blue Ash. Many majors have clubs or organizations associated with them. Take a look at these resources to learn more about the organizations and special events available to you at UC Blue Ash.
Events Calendar: Find out about the great events that are coming up at UC Blue Ash College.

Student Organizations: There are several ways to get involved at UC Blue Ash. Consider joining Student Government, or the Campus Activities Board.

Intramural Sports: Campus life at UC Blue Ash now includes an opportunity for intramural sports! Get all the details and waiver information below.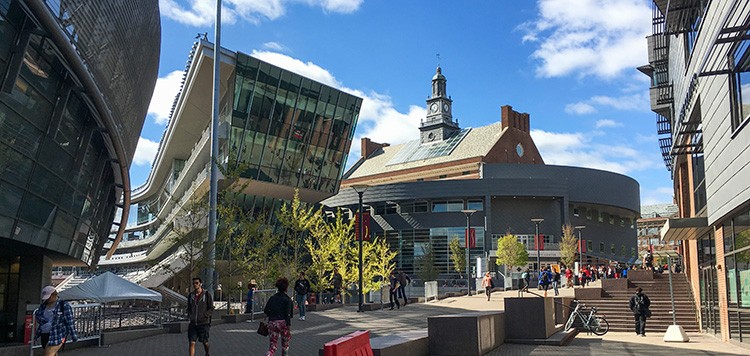 We're All UC
Students at UC Blue Ash College are students of the University of Cincinnati, which means you can take advantage of the benefits and services offered to all UC students.
Student Life Office
Muntz Hall | Room 123
Phone: 513-558-9429
Email: bastdlfe@uc.edu