These resources are available to faculty and staff for use in all offical UC Blue Ash College communications and outreach. With these tools, you won't have to worry about where the university logo should be placed or how to hyphenate a word; it's all right here, so we can speak in one UC voice to students, parents and each other.

Below is the UC Blue Ash College branded Powerpoint template. This is the ideal template to use if you are giving any type of presentation at the college.
These are the most up-to-date logos for both UC Blue Ash College and the Universiity of Cincinnati, for use in all official communications.
The UC Blue Ash College Viewbook is a yearly publication that promotes the features of our college, including the low cost of attendance and full transferability of credit hours.
Telling the UC Blue Ash Story
We share information about the rigorous academics, personal support and excellent value that our college offers through a variety of marketing and communications channels. This includes digital marketing, print, radio, media relations, social media, and more. Our advertising features our own UC Blue Ash students, faculty and staff.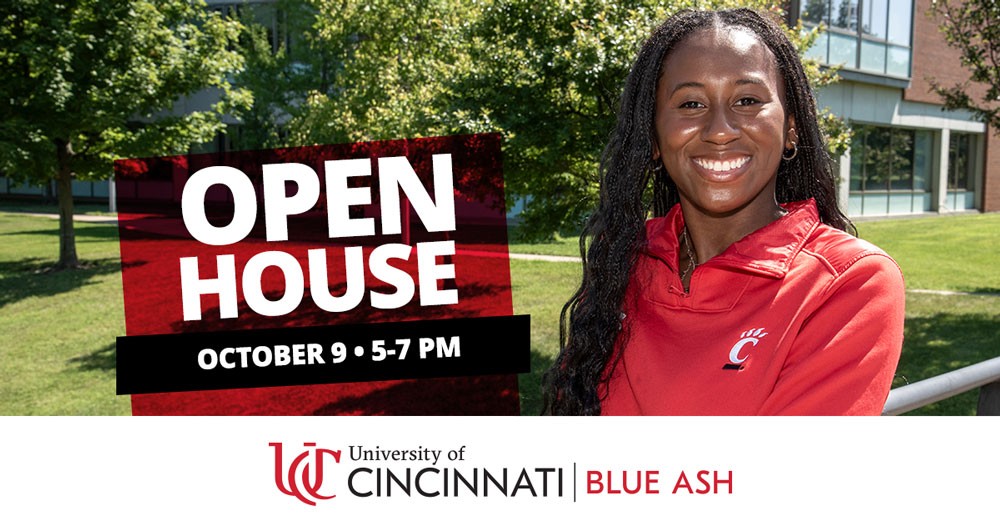 Muntz Hall - Room 152
Phone: 513-558-7927
Hours: 8am - 5pm Monday - Friday
Email: design@ucblueash.edu