Photographing Culture - Art Exhibition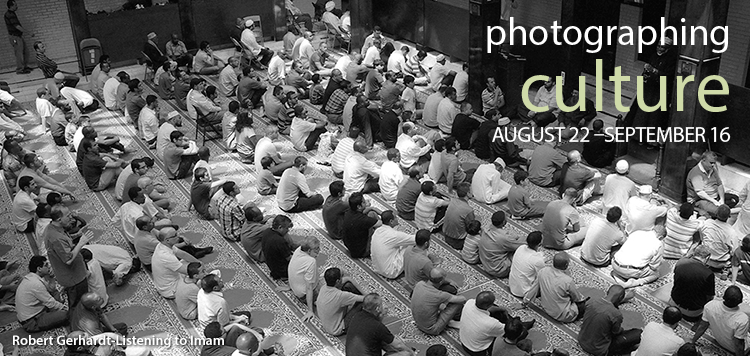 Exhibit Dates
August 22 - September 16, 2016
An Introduction by H. Michael Sanders
Photography has a unique ability to document the world in which we live with imagery that simultaneously reflects the visual world encountered and subtly suggests ways in which we might think about these encounters or react to them. Every photograph ever made, no matter how "documentary" it might be in intent or outcome, always carries the indelible stamp of the maker's personal vision, expresses an intellectual or emotional interpretation and testifies to individual cultural experience.
The study of culture as expressed through visual imagery merges popular forms with fine art, design and communications. The academic study of visual culture includes art history, critical theory, philosophy and anthropology. We can readily see elements of all these intellectual framing devices in the works assembled for this exhibition.
Photographers Robert Gerhardt, Jean-René Leblanc and Lisa Timman explore, each in their own way, aspects of what it means to focus the camera on "culture" as the subject matter of their photographs. While the works emerging from their cameras vary aesthetically, stylistically and technically, all three artists are intently focused on content that emerges from deeply personal reflections on this notion of culture. In addition, all three photographers are intent in generating some sense of "dialogue" within the confines of the picture frame, and through the viewer's interaction with the imagery.
Robert Gerhardt trains his lens on various communities of Muslim Americans with the explicit intent of exploring the connective tissue between those two labels, "Muslim" and "American." The combination of his casual approach to composition, derived from the tropes of street photography, and his use of traditional gelatin silver technique to produce black and white images render his cultural exploration both familiar and timeless.
Jean-René Lablanc's work explores culture in an expressly visual manner by focusing on its material remains, both ancient and modern. He contrasts these disparate time signatures by juxtaposing images of disintegrating physical structures, from widely different time periods, within the single frame of a constructed photograph.
Lisa Timman takes a much more lyrical approach in presenting the viewer with images of lush, saturated color that are both viscerally physical and packed with vibrant emotional connections. We share her palpable sense of discovery and her participatory immersion in the environment these reflected in these images, particularly when she engages human subjects.
By bringing these various approaches to visual culture together, and allowing them to interact with one another within the confines of the gallery, it is hoped that the viewer may discern some of the many ways in which human culture may be explored through the lens of the photographer.

Artist's Statement 
This series of works in this exhibition a selection from a larger project looking into the lives of Muslim American communities and exploring the intersection between "Muslim" and "American." These works were made between 2010 and the present, and my hope is that this series encourages dialogue between Muslims and non-Muslims in America that helps erase the boundaries that engender a sense of "them" and "us." I know that the photograph on their own are not going to lead anyone to an epiphany, but if they start a conversation that could lead to greater understanding, then they have been successful.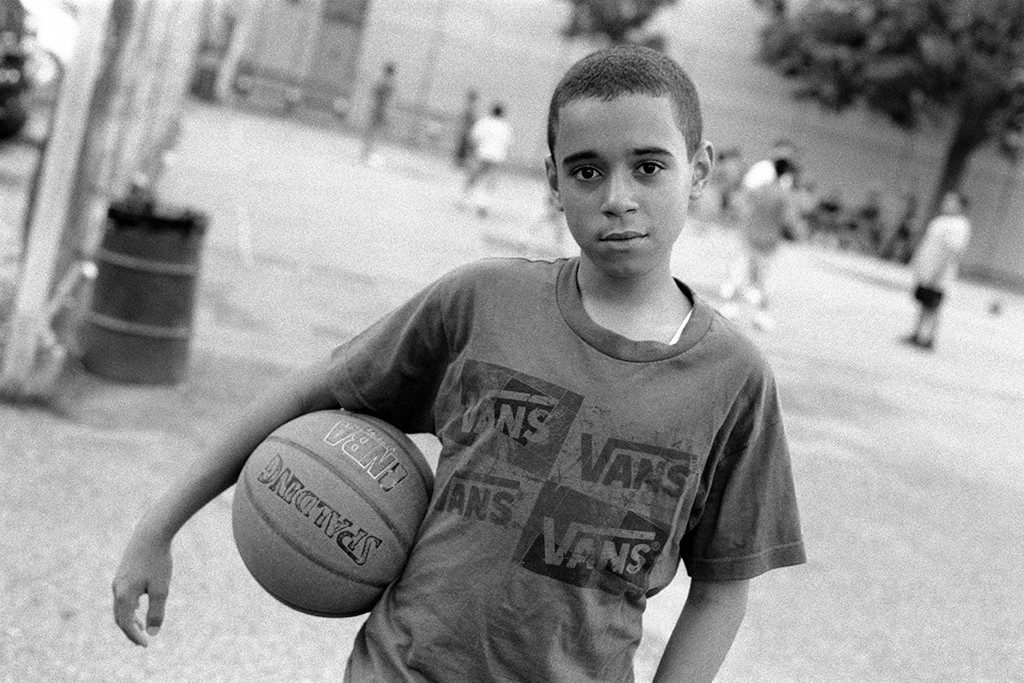 About the Artist
Robert Gerhardt is a social documentary photographer living and working in New York City. He received a combined BA in Anthropology/Sociology and Art History from the College of the Holy Cross in Worcester, Massachusetts. His MFA in Photography is from Lesley University College of Art and Design in Boston. His work has been featured in numerous solo and group exhibition in the United States, Canada and Europe. He has also been published widely, including such journals as The Guardian, The Huffington Post and Sudddeutsche Zeitung.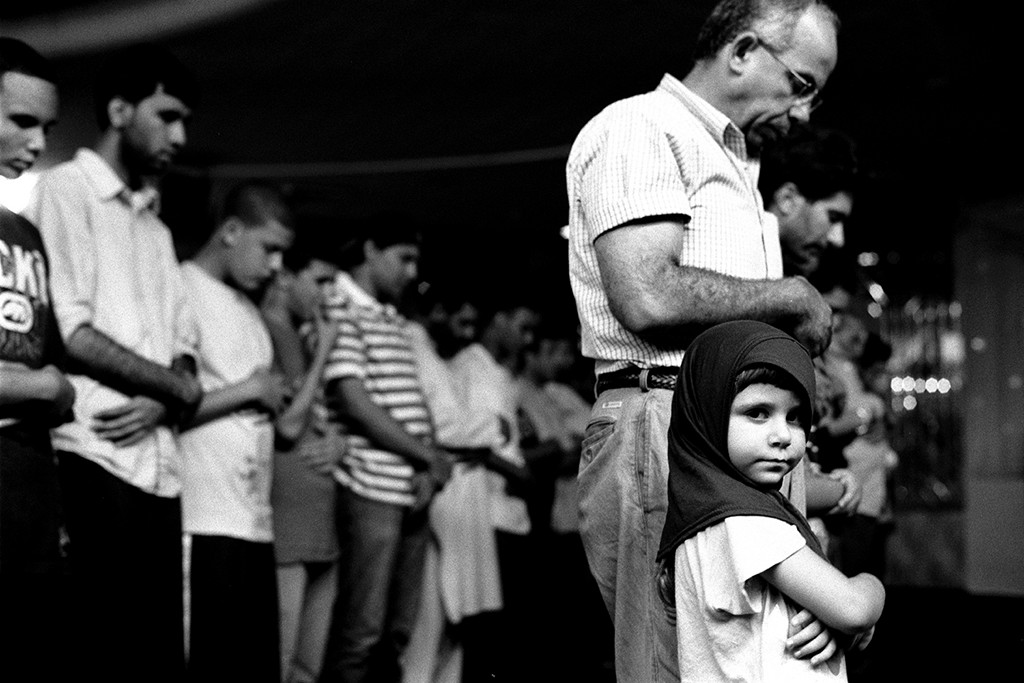 1. Young Girl at Prayers with Her Father, Muslim American Society, Brooklyn NY, gelatin silver photograph, 16"x20" (2010)
2. Mother and Son at Home, Fort Wayne, IN, gelatin silver photograph, 16"x20" (2011)
3. Basketball Player in Park, Brooklyn NY, gelatin silver photograph, 16"x20" (2011)
4. Playing Cricket in the Park, Brooklyn NY, gelatin silver photograph, 16"x20" (2011)
5. Young Women in Class, Aqsa School, Bridgeview, IL, gelatin silver photograph, 16"x20" (2012)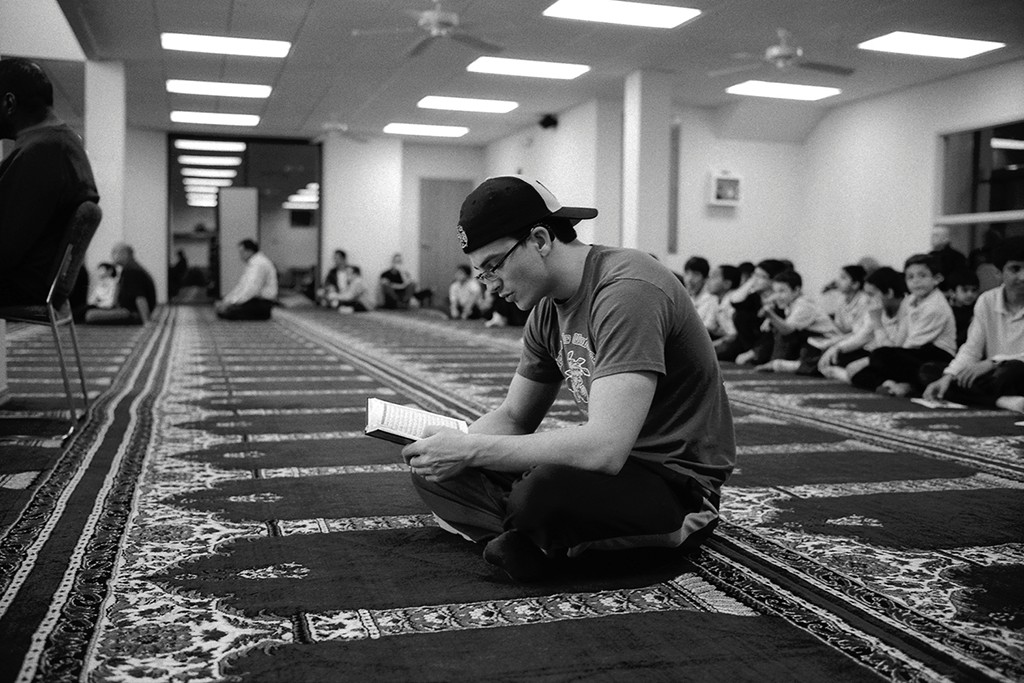 6. Student Reading Qur'an, Islamic Society of Wichita, Wichita, KS, gelatin silver photograph, 16"x20" (2011)
7. NYPD Traffic Officer at Prayer, Park Street, Manhattan, NY, gelatin silver photograph, 16"x20" (2012)
8. Young Woman Praying, Mercy School, Edmund, OK, gelatin silver photograph, 16"x20" (2015)
9. Listening to the Imam, Dar Al-Hijrah, Falls Church, VA, gelatin silver photograph, 16"x20" (2013)
10. Tee Shirt, Muslim American Society, Brooklyn NY, gelatin silver photograph, 16"x20" (2010)
Artist's Statement 
As a visual artist engaged with cultural issues, critical theory and digital media, I often use a variety of media to best express the concepts with which I am working. The work in this exhibition is from my series Greekopolis. In these works I use digital infrared photography to investigate spaces and places with strong historical and cultural significance. The juxtaposing of ancient and modern ruins are an attempt to generate a dialogue between - and about - contemporary and historical landscapes and economic practices. As an artist, I generally use the camera as a means to connect with my social and cultural environment, in order to express something personal. Greekopolis contrasts the overwhelming sense of connection that I experienced while immersed amidst the ruins of ancient Greece, with the feelings evoked by the many skeletal and abandoned cement housing developments that currently populate the Greek landscape.

About the Artist

Jean-René Leblanc is an associate professor of digital arts at the University of Calgary in Canada. He is president of the board of Emmedia Gallery and Production Society and co-founder of the Sensorium Lab a cross-disciplinary research group focusing on research that develops systems of interaction that encourage kinesthetic perception and interpretation. Originally from Montréal, he attended Concordia University, from which earned Bachelor in Studio Arts. He completed Masters of Fine Art in Multimedia and Photography at the University of Windsor, Ontario. His PhD, in the study and practice of art, is from the Université du Québec á  Montréal. His artworks have been presented in exhibition in Canada, the United States of America, Europe and Australia.

1. Greekopolis No. 8, digital infrared photograph, 9"x25" (2015)
2. Greekopolis No. 1, digital infrared photograph, 9"x25" (2015)
3. Greekopolis No. 4, digital infrared photograph, 9"x25" (2015)
4. Greekopolis No. 3, digital infrared photograph, 9"x25" (2015)
5. Greekopolis No. 2, digital infrared photograph, 9"x25" (2015)
Artist's Statement
These photographs are from a series entitled, Cuba: Time and Tide Wait for No Man. They document aspects of Cuban culture through street photography, portraiture, close-up detail, and landscape. The work highlights moments from the streets of Havana less frequented by tourists, as well as in the small towns of Cienfuegos and Trinidad. This body of work includes photographs resulting from humanitarian work through photography, in partnership with organizations that help at-risk youth in Cuba find purpose through skateboarding. Public curiosity is piqued, but little is still known about our country's Caribbean neighbor. What is known is often skewed by politics and misunderstanding. I hope to promote cultural understanding and compassion, highlighting the kindness, resourcefulness, and resilience of the island's people.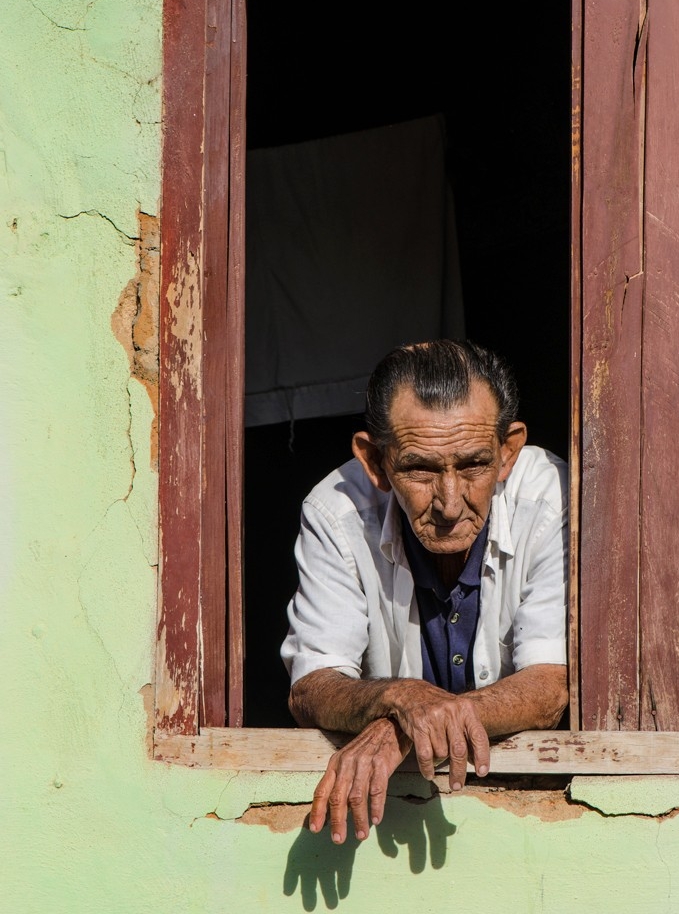 About the Artist
Lisa Timman is graphic designer with both BS and MDes degree in graphic design from University of Cincinnati. She is currently associate professor of Art and Visual Communication at University of Cincinnati Blue Ash College and also leads her own design practice, MAD Initiatives, LLC. Her work focuses on art and design projects that can make a difference in the community and center around partnerships with non-profit organizations. Her interest in the overlap between graphic design and photography has led to new work emphasizing documentary photography and photographic essays to capture narrative. She was selected as one of twelve photographers for a travel workshop to Cuba, from which the work in this exhibition originates.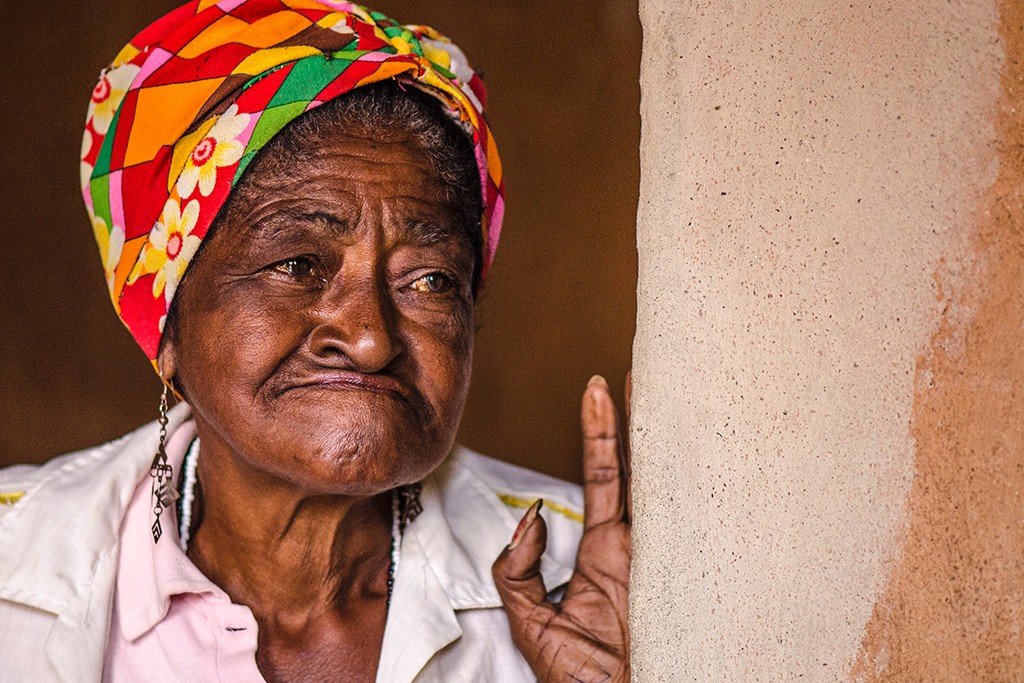 1. Santeria Priestess, color photograph, 18"x12" (2016)
2. Woman From Trinidad, color photograph, 18"x12" (2016)
3. Underpinnings, 18" x 12" (2016)
4. Window Conversations, color photograph, 12"x18" (2016)
5. The Color of Rain, 18" x 12" (2016)
The UC Blue Ash Art Gallery is supported by the Office of the Dean and the departments of Art & Visual Communication and Electronic Media Communications. This exhibition is curated by H. Michael Sanders and John Wolfer. Gallery publications are edited by H. Michael Sanders and designed by Michael Ziepfel. John Wolfer is gallery director.