Student Success Profile: Edlin Maldonado-Fuller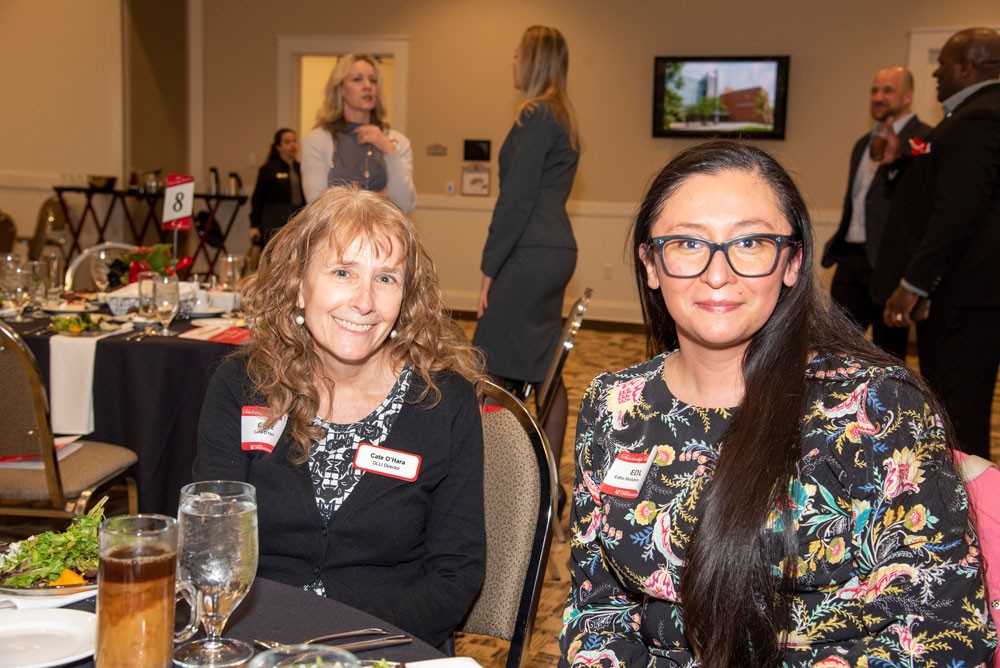 Edlin Maldonado-Fuller is a first-generation college student who already has two master's degrees and a meaningful career in public health, but she wants to do more to help underserved communities by becoming a primary care physician.
"I knew there was a shortage of physicians, especially primary care physicians. Even more so, there is a need for physicians who resemble the community they are caring for and speak the language of their patients."
Maldonado-Fuller, who grew up in Texas and speaks Spanish fluently, is studying biology at UC Blue Ash College as she prepares to apply for medical school. She says she was encouraged to pursue higher education by her parents after they had to overcome challenges just to get a basic education.
I have been completely blown away. The dedicated professors, the resources that are available are amazing.
Edlin Maldonado-Fuller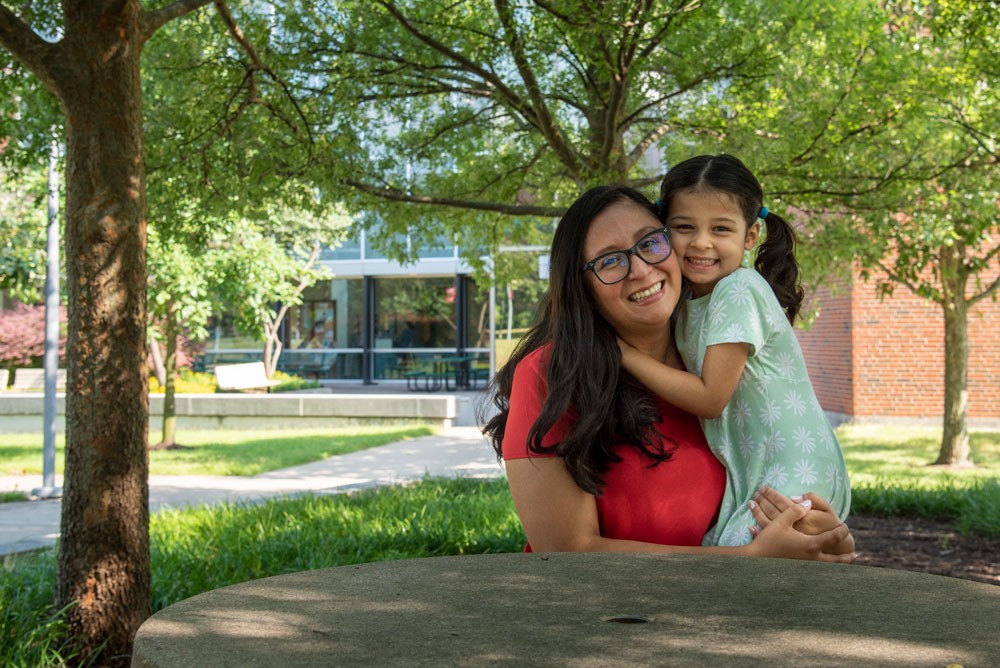 "Both my parents had limited access to an education in their home country of El Salvador, but always instilled in my siblings and me a deep appreciation and yearning for continued learning. While I was in elementary school my mother participated in an English as a Second Language program and worked diligently to earn her GED in the United States because her high school diploma was not accepted here. I have fond memories of doing my homework next to her."
Maldonado-Fuller is passing that lesson on now to her daughter, Cecilia, who gets to watch her mom on her journey toward pursuing new goals. Maldonado-Fuller admits though that were doubts about whether she could succeed in college.
"There were times in my first undergraduate journey when I felt lost and unable to ask for their (her parents) support because they did not have any background experiences to pull from other than encouraging me to keep trying. Yet, their lived experiences are exactly what has helped me continue on my journey."
Maldonado-Fuller adds that she learned from her past experiences at other colleges and knew what she was looking for as she developed plans to go to medical school. She found it all at UC Blue Ash.
"I have been completely blown away. The dedicated professors, the resources that are available are amazing. I don't think I have ever been able to connect with my professors previously as I have at UC Blue Ash. And I think that makes an incredible difference in your educational success. UC Blue Ash is exactly what I needed and what I was looking for, and I hope that a lot of people are able to find this because it it's what the educational experience should be."