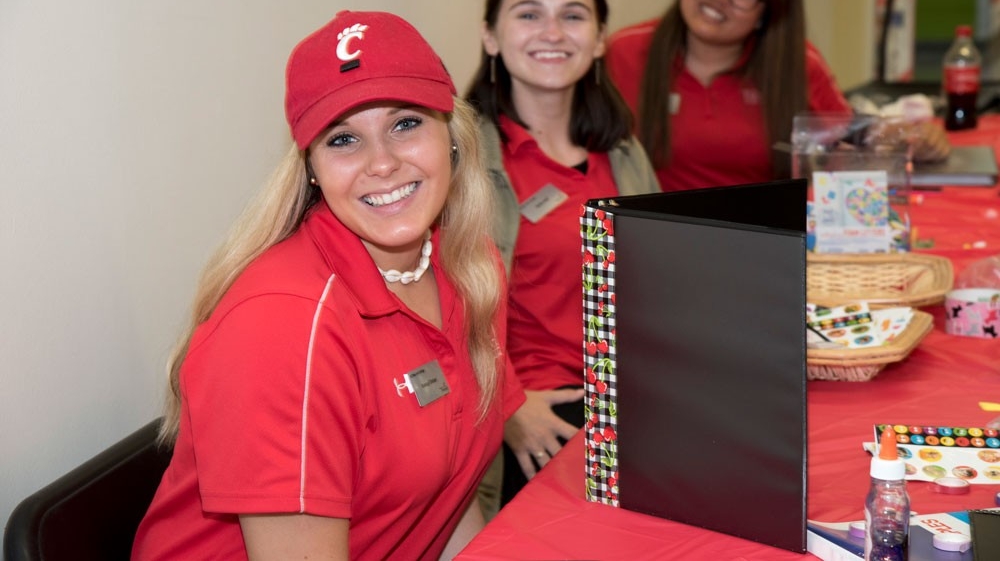 Our in-person Express Application events and campus visits are designed to support your health and safety. We follow all COVID-safe guidelines. Everyone who attends is required to wear a mask or face covering.
Register for an Express Application Event
Come fill out an Application with UC Blue Ash College, take a tour of our beautiful campus and have your application fee waived!
Pick from one of the hour-long time slots to attend the upcoming UC Blue Ash College Express Application event. If you have any questions or need assistance with registration, you can reach our Admissions team at admissions@ucblueash.edu.
We look forward to seeing you on our campus!
Monday, May 3
Thrusday, May 6
Monday, May 17
Thursday, May 20
Pre-registration for the UC Blue Ash College Express Application event is required due to the Covid-19 pandemic capacity limitations. Upon registration for your session, you will received detailed instructions regarding safety measures we have in place for this event.
Give us an hour. We'll kick start your future!
Join us for this free event and learn why UC Blue Ash College offers one of the best values in higher education. An Express Application Event is a great way to submit your application in person in one our computer labs with assistance from admission representatives.
What you will experience at the event:
Learn about our affordable tuition and more than 50 degree and certificate programs in a quick overview presentation.

See our beautiful 135-acre campus.

Complete your application on-site where our team can assist if you have any questions. Application processing fees will be waived!
Save $50 - Have Application Fee Waived
All prospective students and guests are invited to attend and learn more about the academic programs, receive a tour of the campus, and students who apply to UC Blue Ash during the event will receive a $50 application fee waiver for applications* processed during event.
*Applies to UC Blue Ash applicants only, and must be processed during the Express Application Event. $50 free application is for new applications only, and they must be completed at the event.
Please note the following:
If you have already applied to the University of Cincinnati including the regional campuses, the $50 fee will not be waived.
There are no refunds on your fee if you have previously applied to UC Blue Ash
If you have a pending application to any University of Cincinnati college, including UC Blue Ash College, please email your questions to: admissions@ucblueash.edu.
Why You Should Choose UC Blue Ash College
Tuition at UC Blue Ash College is nearly half the cost of most colleges and universities.
Average class sizes of just 19 students ensures specialized attention from our award-winning faculty.
93% of students surveyed are highly satisfied with the quality of teaching at UC Blue Ash College.