Student Nurse Association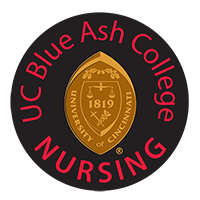 The mission of the Student Nursing Association (SNA) is to mentor, support, and empower nursing students through educational opportunities, networking, and social interactions; convey the standards and ethics of the nursing profession; encourage community involvement; and promote the development of personal qualities and skills necessary for professional success as a registered nurse.

Why Join The Student Nursing Association?
SNA is open to all current nursing students and those interested in Nursing. It is an excellent way to meet other students and faculty in the department, supplement classroom learning with volunteer opportunities and guest speakers and have fun! Email us if you have any questions, want to learn more, or join us at our next meeting!
Thank you to everyone who contributed to our 2016 UC Blue Ash College Holiday Food Drive!

Your generosity helped us top last year's donations and will support the Freestore Foodbank in providing meals to 335 of our neighbors in need during the holiday season.
We collected 400 food items that weighed in at 403 pounds. Donated items included peanut butter, soup, stuffing, canned meat, and plenty of canned fruits and vegetables. The totals top last year's donations of 275 items that weighed 287 pounds.
Special thanks to the faculty, staff and students from our UC Blue Ash Library and UC Blue Ash Student Nurses Association for once again coordinating our holiday food drive. Kudos to the entire UC Blue Ash community for your support!
SNA Food Drive Raises Food for Free Store Food Bank
The SNA sponsored Food Drive raised almost 200 pounds of food to benefit the free store food bank. Donations were collected across campus and delivered to the Free Store food bank during winter break.
SNA President Nola Schafer and Public Relations Officer Sara Ziegler coordinated the delivery of the items. The food drive is one way the SNA encourages community services and collaboration of its members.
This annual event is co-sponsored by Student Life.
Hello All,
Wanted to let you know that the SNA presented the donations to the Caracole House yesterday. This is the second year that students have collected toiletry items in the spring to present to the guest speakers when they come in October. Students collected almost 100 items including shampoos, soap, and toothbrushes to stock the donation panty at the Caracole House.
Jacquelyn Gibbs, DNP, MSN, RN, CNE - Faculty Advisor
Associate Professor of Nursing
Walters Hall 177
513-558-1647
jacquelyn.gibbs@uc.edu
Student Life Office
Muntz Hall | Room 123
Phone: 513-558-9429
Email: bastdlfe@uc.edu