Diversity & Inclusion Events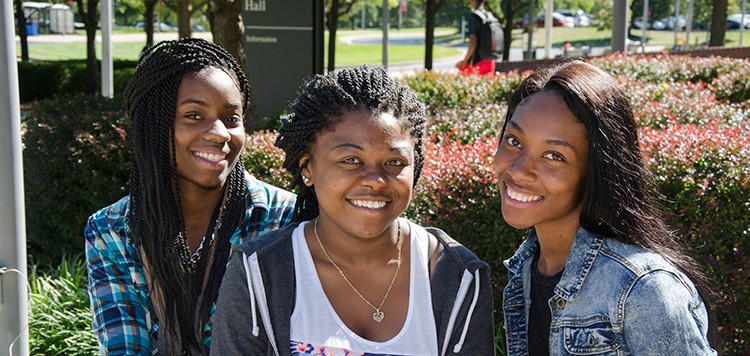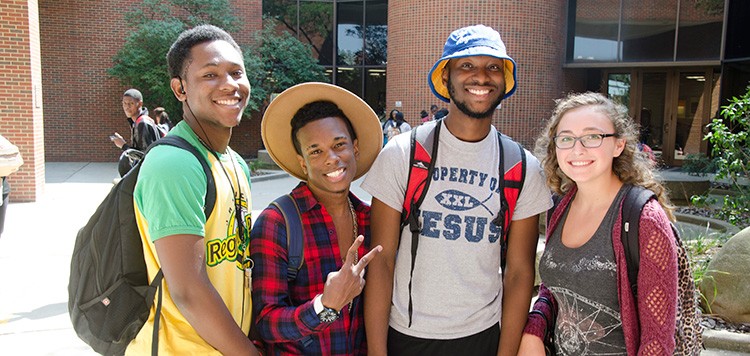 2023 Black History Month Events
UC Blue Ash College is proud to host a variety of events every February in recognition of Black History Month.
To find all of our diversity and inclusion student events, please visit us on CampusLink.
BHM Read-in: Black Resistance

Guest Author: Dani McClain 
Date: Wed. Feb 8, 2023  
Location: Muntz 117 
Time: 11:30 a.m. - 1:15 p.m.
Join the UCBA Community as we welcome Author, Dani McClain as our featured guest reader for our 2023 BHM Read-in. McClain is the Author of the book "We Live for the We: The Political Power of Black Motherhood. McClain will read excerpts from her book and take questions from the audience. Additionally, we invite participants to read selected works provided by the library, or they can read original works.
Black History Month Writing Contest
As part of this year's BHM Read-in, we are inviting students to participate in our BHM Writing Contest. 
Poetry: Up to 2 pages of poetry which could comprise a maximum of 3 shorter poems or a longer poem of no more than 2 pages.  
Personal Essay: In 1,000 words or less, write an essay that addresses what Black resistance means to you. 
Short Story: The short story should illuminate, explore, and share the broad range of Black American perspectives and experiences.   
Winners in each category will receive a small monetary award to their UC accounts and the opportunity to publish their work in the Blue Ash Review. Students are encouraged to read their entries at the BHM Read-in on February 8, 11:30-1:15. Contact Brenda Refaei to schedule a time to read your work at the Read-in.  
Winners will be announced at the Lunch and Learn on February 28. 
Black Identity Panel
Date: Wed. Feb 15, 2023  
Time: 12:20 - 1:15  p.m.
Location: Muntz 235
No registration required
Join the UCBA community as we celebrate intersections of blackness. Students and staff will share their experiences from the following three lenses: Mixed race, Afro/LatinX and LGBTQ. 
Panelists:

Mixed race identities

Michelle McKinney is the Reference and Web Services Librarian at the UC Blue Ash Library. Michelle earned a B.S. in Communications from Ohio University and a M.A. in Library and Information Science from the University of South Florida. She is passionate about DEI issues in librarianship and works on several library related diversity initiatives at the local, regional, and national levels. 

Afro/LatinX identities

Maryah Marcano is a second year student in UC's College of Education. She has the unique experience of being raised within a black family on her mother's side, with Puerto Rican influences on her father's side, all within a primarily white community. She believes in the power of women and educators to inspire social change and hopes to be able to support the youth within her communities so that they may reach higher with greater ease than those who have come before.

LBGTQ identities

Isaac Smitherman is a fifth year Environmental Engineering Major, Proud Darwin T. Turner Scholar, fourth year Resident Advisor, and the current Undergraduate Student Government President. Isaac is a Cincinnati native and has completed three co-op rotations at Duke Energy. It in his of time, he enjoys singing, cooking, watching RuPaul's drag race, and hanging out with friends. He is so excited to be speaking today!
Karrington Rainey is a fourth-year sociology major minoring in communication. She is an ambassador for the Gen-1 Program, Honors Programs, and College of Arts and Sciences. She is also a Lead Tutor for Bearcat Buddies and a co-facilitator for the Shades of the Rainbow affinity group while serving as Miss Kuamka 2022 for the African American Cultural Resource Center.

Moderator

Dr. Lizzie Ngwenya-Scoburgh, Associate Professor of Management & Human Resources
Black History Month Lunch and Learn
Date: Tuesday Feb. 28, 2023
Time: 11:30 am - 1:15 pm
Confirmed Speaker: Ms. Ebony 'J' & Donny Harper
Location: Walters Hall 100
Join our UCBA community as we welcome Dynamic Speakers Ms. Ebony J and Donny Haper as guest speakers for our 2023 BHM Lunch & Learn event. They will be speaking to this year's Black History Month theme 'Black Resistance.' Lunch will be provided.

**Black History Month Writing Contest Winners Announced** 
Black History Month Raffle Baskets
Students who attend any or all of the 2023 BHM events will be entered into a drawing for one of four BHM gift baskets. Tickets will be given out at all events, and you can be entered more than once, but you can only win one basket.
Passive Program – 2023 Black History Month Icons
Black icons will show on screens throughout the campus for the entire month 
UCBA Faculty, Staff and Students can nominate themselves or others to be a part of the Black History Month Icons to be shown on the screens as well. 
Virtual Black History Month Kickoff  Event
Tuesday, February 1
Time: 11:00 am - 12:30 pm
Join us in a Kick-off celebration to acknowledge the great works and contributions of Black Leaders, Black culture, and Black Excellence! 
Explore Black Student organizations, win prizes with old school Black Culture games & trivia, discuss issues concerning the Black student experience, and hear about more exciting events coming up this Black History Month!
BHM 2022 Lunch & Learn: Self Care is HealthCare
Wednesday Feb 9
Time: 11:30 am - 1:00 pm 
Speaker: Tarita Preston
In this interactive 60-minute session Tarita Preston, Professional Life and Business Coach, will be supporting your process in exploring self-mastery. This session is designed for anyone who wants to take a deep dive into the territory where the greatest opportunities exist for us in how we create safety, security, creativity, and balance in our professional and personal lives. We will be challenging current ways of thinking and being; questioning limiting assumptions that may be driving our daily feelings, choices and decisions; and most importantly SLOWING DOWN. 
Watch a video of the presentation. (Enter Passcode: $!rpP=h3)
BHM 2022 Black Professionals Panel: Understanding and Building Generational Black Wealth
All Arts Art Extravaganza: "Who We Are: A Celebration of Black Art"
Thursday, February 24
Time: 6:00 pm - 8:00 pm
Following eras of Black American history: Pre-Slavery, Slavery, Reconstruction, Harlem Renaissance, Civil Rights, Early Modern and Hip Hop Eras.  (Possibly Part of World Fest)  
Tracy Davis
Coordinator of Multicultural Affairs
Office: Muntz 123
Email: tracy.davis@uc.edu
Phone: 513-558-9491