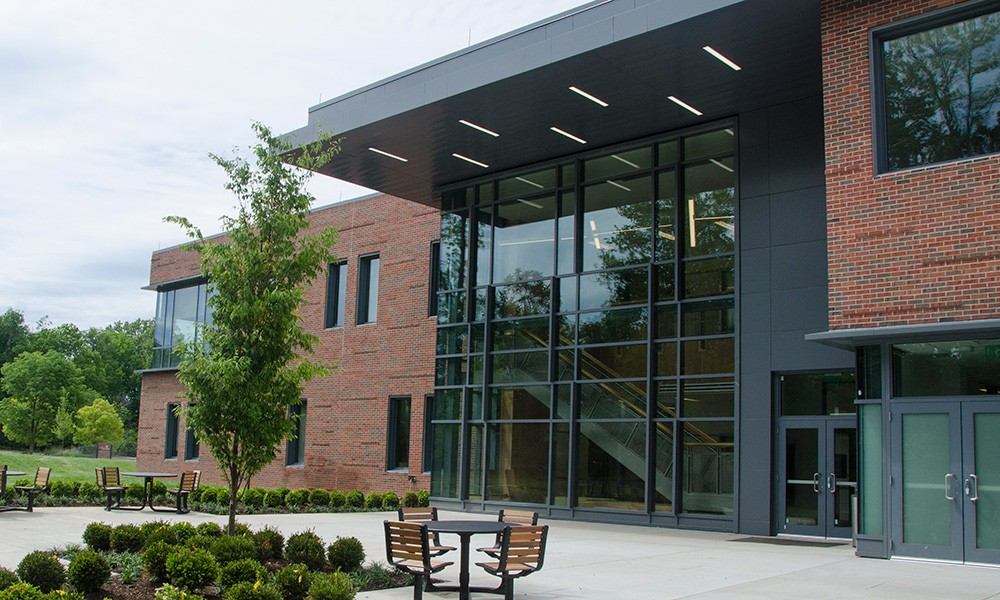 Welcome to the New Progress Hall
Progress Hall is the newest building recently completed on the beautiful UC Blue Ash College campus. The facility includes faculty offices, eight new classrooms, a conference room, and open areas for students to work and relax.
The brand new, two-story building is open and ready for students and faculty on the UC Blue Ash College campus. The new building features eight classrooms, 19 offices and cover a little over 16,300 square feet.
Progress Hall is critical to helping our college keep pace with steady increases in enrollment over the past decade. There are more than 5,000 students enrolled in the coming year, up from 4,200 in 2008. Progress Hall also serves as a swing space as a major renovation project on Muntz Hall is underway. The renovation will be conducted in phases and the affected classrooms and offices will move to the new building during the process.
Video link: https://www.youtube.com/embed/UWQEVwFK5Hk?rel=0