Study Abroad 2024: Making Britishness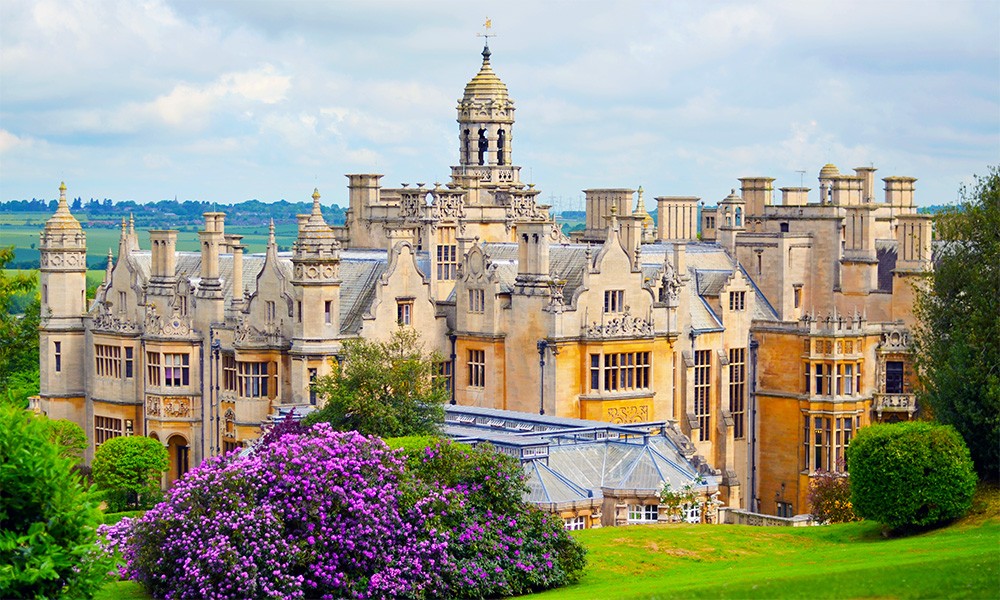 Making Britishness: Defining an Empire through Goods and Vice
This program explores the British Empire and identity through two historical lenses, one of propriety and  sin, the other through trade and the visual culture of design. The British have long cultivated an image of being prim, respectable, moral, and progressive, a unifying force grounded in its growth as an Empire. These two courses look at the underpinnings of corruption and trade through often overlooked historical narratives of vice and chaos, and the products of visual culture that came from the colonizing of, and trade with, other cultures. From badly behaved royalty to the false front of domestic gentility, Englishness not only had an "Other" identity, but used "Other" non-British identities through design and depravity to foster its right to develop an empire, both hidden, and appropriated, through power and trade – even over the neighboring Scots!. This program will take students through England and Scotland over several centuries to discover how Britain created its complicated, seedy, unsettled identity through often hidden narratives and means.
Location: England (Harlaxton, London), Scotland (Edinburgh, Glasgow)
Dates: May 4 – June 2, 2024
Estimated Cost: $4,554
History 2050 - Britain's Sordid Secrets: Murder, Mayhem & Vice
3 credit hours  HP, DCI
Professor Timothy Forest, PhD
Most Americans, when they think of Britain, conceive of it as being a genteel, refined place, where good manners and decorum dominate. In contrast to the United States, for example, Britain is known for gradual change, for adherence to rules and custom, for its ancient tradition.  What many might not know is that British history is full of incidents of intrigue, sex, vice, violence, and revolution. Some have argued that they are at the very center of what made Britain so great. We will start with an early eighteenth-century text, Bernard Mandeville's The Fable of the Bees (1714). Mandeville, a Dutch immigrant to England, argued in this short, but approachable, book, that corruption was what made Britain work. The remainder of the class will test his theory from the Tudors to our current time, with a focus on the 19th century Victorian Era. From notorious affairs, revolutions, to the crisis of alcoholism and a false front of domesticity, the Empire functioned on a thin veneer of propriety, with risky implications for the rise and fall of the British Empire.
Art & Visual Comm CMDS 2095 - Patterns of Trade: The British Empire, Design & Identity
3 credit hours  HP, SCA
Professor Carla Cesare, PhD
In this course students investigate how the growth of the British Empire used the visual culture of non-British cultures to reinforce its identity as a world power in the 18th and 19th centuries. Our twenty-first century understanding of Britain and ideas of "Britishness" is often considered to be absolutes of the Empire, but it is rooted in much earlier ideas derived from the industrial revolution; with design both as the output and the visual marker of the industrial revolution and identity. The industrial revolution took Britain beyond its geographic and cultural boundaries to other (largely colonized) cultures, making it an essential source of Britain's identity. Indian, Asian, and Celtic cultures were used to reinforce its self-identity as an international empire. Seen through a variety of disciplines including art, architecture, and fashion, these objects and their design reveal the economic impact of not only trade, but how the British Empire utilized visual motifs to expand its identity as a global power.