Faculty Spotlight: Sue Sipple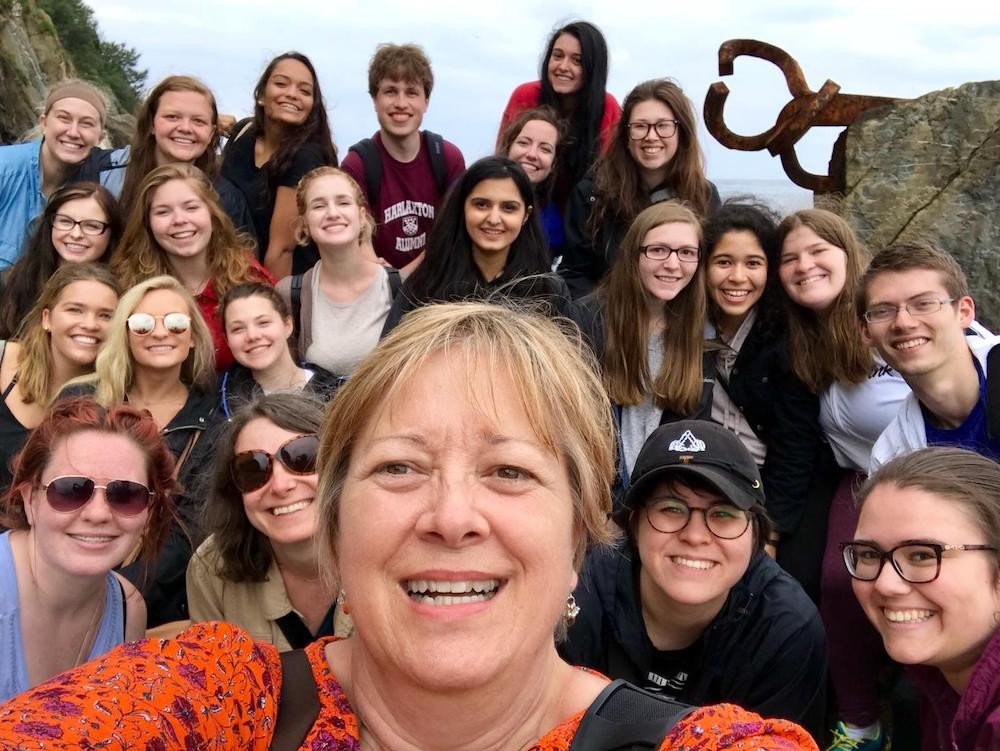 When did you start at UCBA and what are your responsibilities? 
I started at UCBA in 2000 as a Visiting Assistant Professor of English. In 2013, I was elected Academic Unit Head. I teach literature and first-year-experience courses. I conduct research, present at conferences, and write/publish articles. I've also led five study abroad programs for UCBA over the years, and I've taught a literature course in all of them.
What is your favorite thing about working/teaching at UCBA? 
I LOVE our students. My literature classes are always filled with people from differing backgrounds, and that brings so much more to discussions. We also have such great staff, faculty, and administrators here at UCBA and it's easy to get to know a lot of people. It's a great place!
Do you have any hobbies or are there activities that you pursue outside of work? 
I like to go to places I've never been before, to learn about new cultures, eat new foods, meet new people. I've taught for a month in China; I've traveled to Eastern Europe and then to Israel with an organization called the Holocaust Education Foundation; I've led study abroad programs to England, France, Belgium, Poland, Czech Republic, and Spain.
What is one interesting fact about you? 
Even though I have led 5 study abroad programs and love to travel, I have a terrible sense of direction. I mean astoundingly bad. Once, I got lost on my way to an orienteering class I'd signed up for! If you see a trail of breadcrumbs on campus, you'll know who put them there.