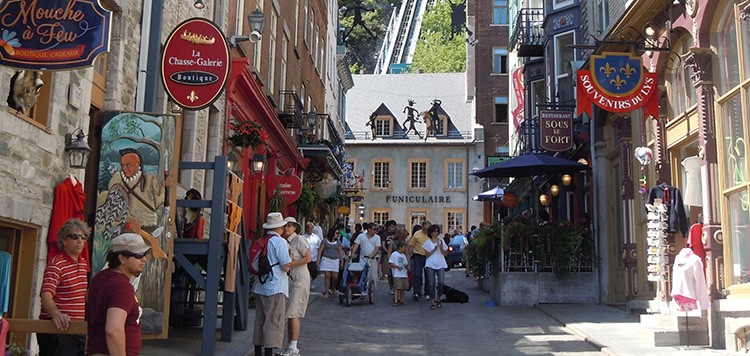 The Quebec Study Abroad program for 2020 has been canceled due to public health directives related to COVID-19. Check back to this site in the future for information about our 2021 study abroad programs.
Be immersed in French language and culture in this program which travels to the French Canadian province to Québec. Spend just over two weeks in the European-like capital of Québec city and study in a private college near the walled old city. Then, travel to the cosmopolitan city of Montréal to take language and culture classes at the University of Cincinnati's partner institution, Université de Québec a Montréal.

The program offers one 3-credit hour course.
FREN 2065 | French Culture and Civilization-Study Abroad 
Taught by Professor Jody Ballah
(Fulfills HU and DC requirements)
Students engage in a language and culture immersion experience in the French-speaking province of Québec. Students take language classes and explore the unique history of French in Canada through excursions and field trips. A two-week stay in the capital city of Québec traces the founding of Canada as New France in the 16th century and the often tumultuous French/English relations that continue today. In Montréal, students live the vibrant combination of cultures in the largest Francophone city outside of France.
June 7 to June 27, 2020
Program begins on campus prior to departure date. On-campus dates TBA.
$2,800* (plus tuition and transportation)
Includes meals, lodging, and excursions.
Students are encouraged take advantage of the many scholarships and grants available for study abroad programs: