Staff Spotlight: Josh Monson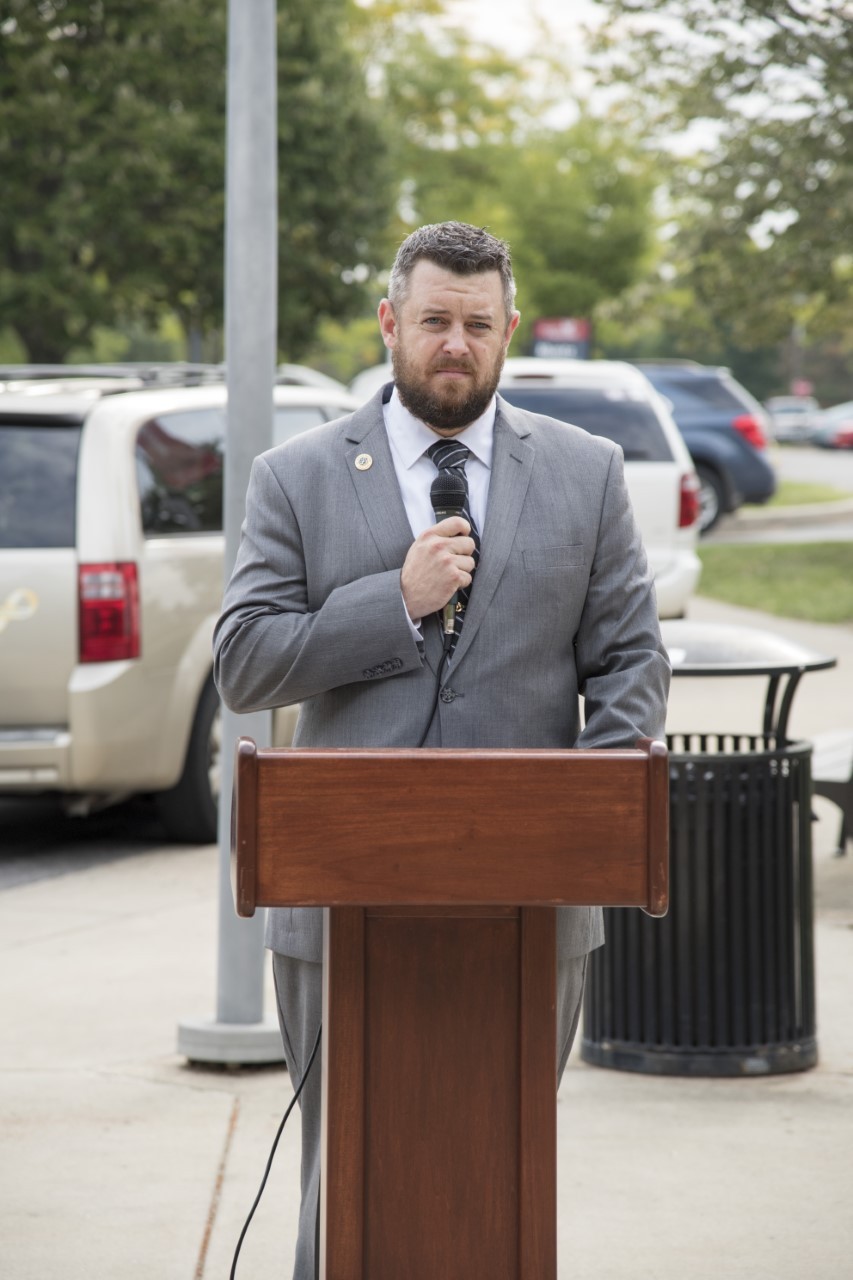 When did you start at UC Blue Ash and what are your responsibilities?
I began working as a full-time staff member in May of 2018. My responsibilities are to act as the Student Veteran advocate and liaison for all matter pertaining to military Veterans and their dependents on campus.
What is your favorite thing about working/teaching at UCBA?

My favorite thing about UCBA is the people. Every person here has a story to tell; one of overcoming adversity or some other barrier in life. Yet each and every one of them are here each day because they want to create a better life for themselves or others. It is a very special environment to work in. 
Do you have any hobbies or are there activities that your pursue outside of work?

I am a board member on the Springdale Parks & Recreation Commission as well as a member of the Springdale Youth Boosters. Much of my extracurricular time is spent volunteering at community events to support our youth programs or coaching youth sports. Regardless of what it is I am doing; I guarantee you will find my wife and 4 kids nearby partaking in the fun.
What is one interesting fact about you?

Before 9/11/01, I wanted to be a Chaplain in the Navy. Though plans changed drastically for me, I did go on to get my ministers license in 2017. Since then I have conducted a number of weddings and funerals.