Staff Spotlight: Josh Monson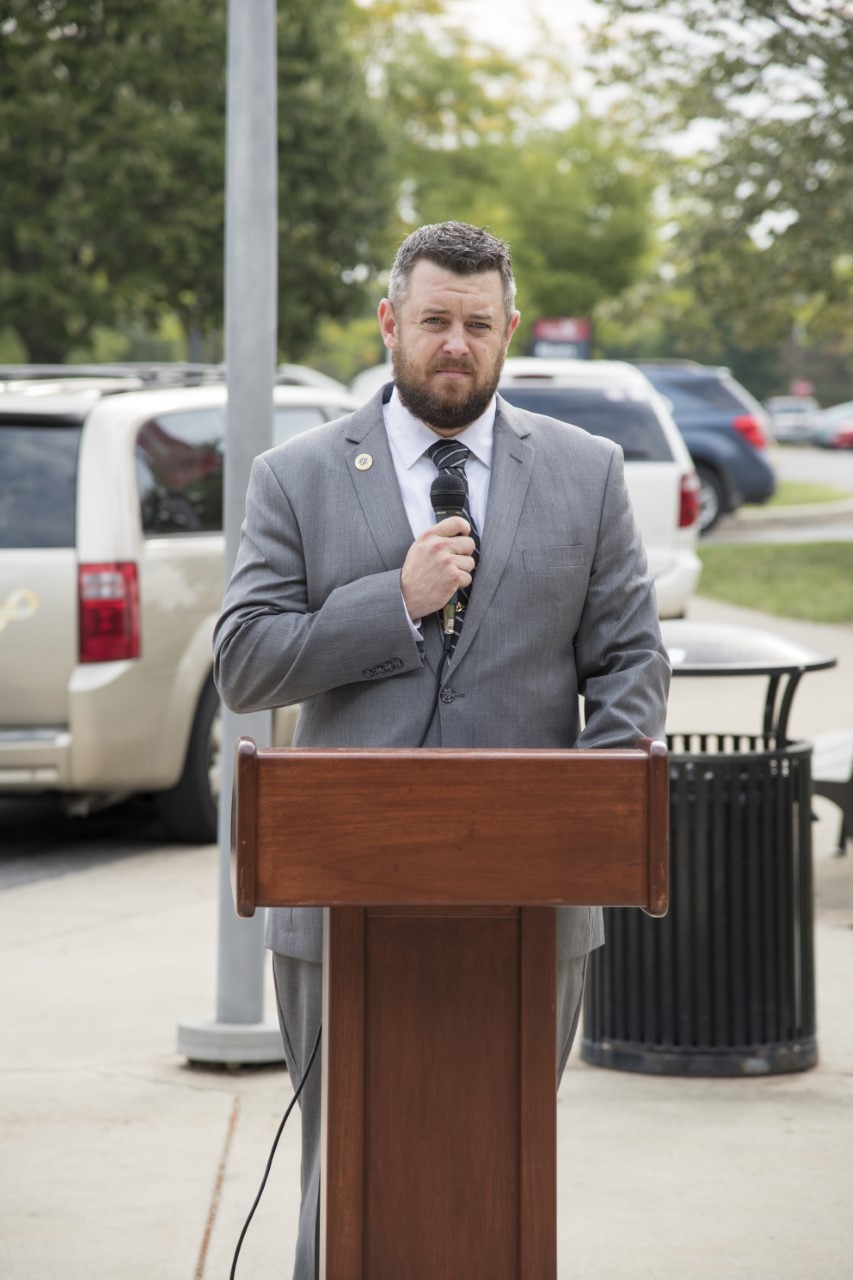 When did you start at UC Blue Ash and what are your responsibilities?
I began working as a full-time staff member in May of 2018. My responsibilities are to act as the Student Veteran advocate and liaison for all matter pertaining to military Veterans and their dependents on campus.
What is your favorite thing about working/teaching at UCBA?

My favorite thing about UCBA is the people. Every person here has a story to tell; one of overcoming adversity or some other barrier in life. Yet each and every one of them are here each day because they want to create a better life for themselves or others. It is a very special environment to work in. 
Do you have any hobbies or are there activities that your pursue outside of work?

I am a board member on the Springdale Parks & Recreation Commission as well as a member of the Springdale Youth Boosters. Much of my extracurricular time is spent volunteering at community events to support our youth programs or coaching youth sports. Regardless of what it is I am doing; I guarantee you will find my wife and 4 kids nearby partaking in the fun.
What is one interesting fact about you?

When I was a junior Marine attending the School of Infantry, I specialized in 60mm/81mm mortar systems. For those who don't know, a mortarman is a Marine that operates a smooth bore, high-angle of fire weapon system in support of closing width and destroying the enemy. In other words, a rifleman with a really cool weapon.  Anyways, while attached to Bravo Company in the Infantry Training Battalion, I was nicknamed "Lightbulb" by the instructors. I was given this esteemed title for my ability to fall asleep while standing up during class time; but when we got on to the range I was the top gun of my section (most accurate / quickest gunner). The instructors would laugh and say, 'when it's game time, that boy really knows how to turn the lightbulb on!' For the remaining of my training cycles, I was referred to as Lightbulb, which was a much nicer nickname than some received.