Staff Spotlight: Molly Scruta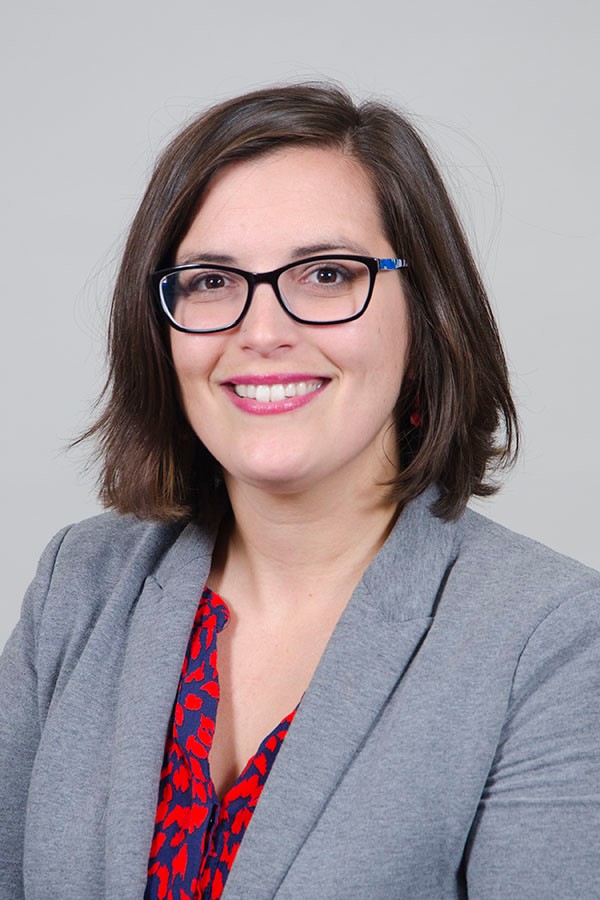 When did you start at UCBA and what are your responsibilities?
I started in November 2017. I work in our Multicultural Affairs office, in Student Life. As the Coordinator of Inclusion and Involvement, my responsibilities include a wide array of multicultural initiatives and programming on campus. I help advise the UCBA chapters of Latinos en Acción (LEA) and the LGBTQ+ Alliance, am a point of contact for students from underserved populations, and I help first-generation Latinx students navigate the admissions and financial aid processes. I also work with our partners at CPS to launch an English Language Learning (ELL) mentoring program between UCBA LEA students and high school juniors and seniors. I do a lot of on-campus translation, work with the Latinx community in Greater Cincinnati, and collaborate with our Clifton counterparts to ensure that UCBA students, staff and faculty have access to those resources.
What is your favorite thing about working/teaching at UCBA?
There are a lot of favorite things—I love my colleagues, I love how this position stretches me and enables me to help students in the way that I always wanted to when I was a high school teacher. I love the level of collaboration among staff, faculty, and students, and I love learning new things about our students and connecting one-on-one to see how I can support them. The Student Life office is particularly fortunate; we have a phenomenal team (they complete me!), we also have a number of students in the office who are musically talented—it's not unusual to hear soft guitar music and harmonizing in the background, it's basically my ideal work environment. I also have the privilege of running into my former Spanish students here at UCBA—that ALWAYS makes my day!
Do you have any hobbies or are there activites that you pursue outside of work?
I often do yoga, and you'll see me jogging and walking around downtown Cincinnati with my pit bull mix, Gordy (he is a very good boy!). I love to read, write, travel, sing, and am getting inspired to start playing the piano and guitar again thanks to our students. I am a member of the May Festival chorus, and have the privilege of singing with the Cincinnati Symphony Orchestra at Music Hall. I also find downtown Cincinnati's history—particularly its architecture—fascinating. As Goethe said, "Music is liquid architecture; architecture is frozen music." Both are lifelong interests for me.
What is one interesting fact about you (that you would feel comfortable with sharing)?
If you don't know about the history of Music Hall, you should read up on it; particularly the haunted history of the building. Music Hall is a very special place for my husband Max and I; we got married in Corbett Tower and had our reception in the Music Hall lobby. We were also able to sneak a photo or two in Springer Auditorium with the magnificent chandelier. It was the BEST day ever!